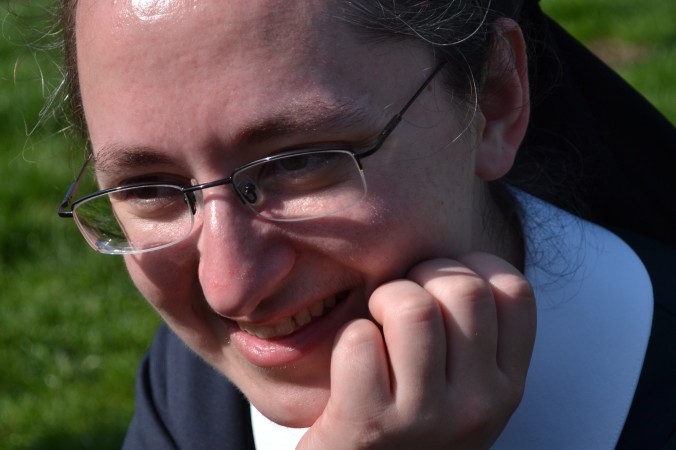 My name is LIFE
I was an oridnary girl, I had my dreams. I wanted to become a violinist, I had friends and a cool family, was studying at a music college. Everything was fine, however there were times when I felt, that my life is pointless, that I am so small, worthless. I tried to drown out these moments that I feared and disliked, with whatever I could and so life went on, until I was fifteen, when I landed on the operating table. I knew that I may not survive the surgery. It was then that I thought for the first time, that I may die soon and meet God, who I don't know at all. I wouldn't know what to say to him… this was very discomforting. I was scared and felt regretful, that I didn't meet him earlier.
But He didn't allow me to die. I woke up after surgery with the feeling that I have recieved a second chance. What's interesting, is that my name in Greek means "life". When it was offered to me for a second time, I didn't want to waste it. I started to get to know God, who spared me physical and eternal death. His love suprised me evermore. It was in Him that I discovered the meaning of my life. Never again did I feel that meaninglessness and emptiness. Jesus, afterall, completely suprised me; He gave me a very special vocation. With time, I felt that He wants me to belong only to Him! I couldn't believe it. Why was it me in particular that He chose.
I later came to an understanding. Jesus wanted me to believe that He truly loves me the most in the world and He will never allow me to die in loneliness. That in Him I will live forever.
If you don't know what you are living for. If you don't want to live, because you don't see a point, then ask Jesus: why He created you, what has He prepared for you. You certainly won't regret it!
Learn more about Jesus