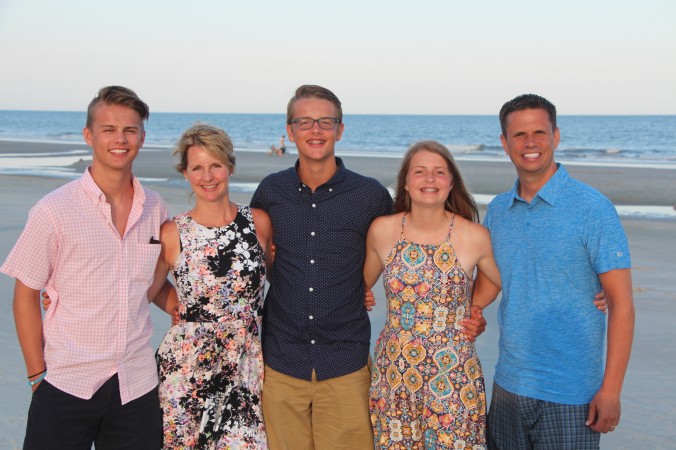 Traveler
Hi, if your reading this post…..there is a good chance we've met. For years I've met people in my course of traveling for work. I am in sales and get to travel across the United States and Canada. I get to interact with many people from all walks of life. I've always had a burden to share the hope that is within me. I am grateful that you took a minute to read my story.
I was born in Florida in the early 70's, at the age of 3 my mother was murdered by an associate from her business. I really do not have many memories of her. Her death left a huge hole in my heart that I was not sure what to do with, and fear of loss would become a great struggle. My dad suddenly became a single parent and moved us out of Florida to Ohio. The void left by my mother's death left me desiring the love of a woman. I also experienced the anxiety that my father would be taken away at any moment. I did not know what to do with these feelings as I grew older I pursued girls to fill the mother void, it seemed that anxiety would pop up its head from time to time to keep me doubting and fearful.
It would not be until college that I truly experienced life change. My dad would always sing and tell of the unspeakable joy in his life even though he had experienced such personal tragedy. My life changed my Freshman year when I decided to become a Christ follower. I gave my pain and my hurt to him, I left my pursuit to fill the void and gave control to him. The void was finally filled and I was learning to cast anxious thoughts to Him. I would meet my wife several months later in college. Today we are married and have 3 beautiful children. God has given me unspeakable joy and has turned my life around. He has become my joy and my strength. My reason for writing this is to tell of the Lord's great love. He has loved me with an everlasting love. It is that love that I want to share with you. This life is a journey, I believe we are all just traveling through the planet. As a fellow traveler I wanted you to know of the hope I have found and that it is available for you! I would love to talk to you further about the hope that Jesus offers us. Please feel free to contact me.
I would like to close saying that I am so grateful for the example my dad showed me. How he turned to the Lord in his greatest time of need. My dad's life scripture is Psalm 116:
"1 I love the Lord, for he heard my voice;
he heard my cry for mercy.
2 Because he turned his ear to me, I will call on him as long as I live.
3 The cords of death entangled me, the anguish of the grave came over me; I was overcome by distress and sorrow.
4 Then I called on the name of the Lord: "Lord, save me!"
5 The Lord is gracious and righteous; our God is full of compassion.
6 The Lord protects the unwary; when I was brought low, he saved me.
7 Return to your rest, my soul, for the Lord has been good to you.
8 For you, Lord, have delivered me from death, my eyes from tears, my feet from stumbling,
9 that I may walk before the Lord in the land of the living."
Christ's blessings fellow traveler.
Learn more about Jesus