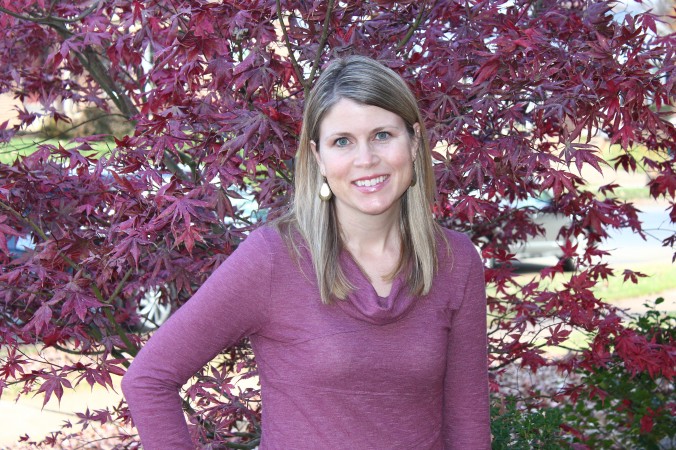 In the Arms of My Father
When I was a little girl, I longed to have a daddy that I could run and jump into his arms. I longed to crawl up in his lap and have him read me a story. I longed to have a daddy to love me, but my dad left before I was born, and my mom raised me alone. The pain in my heart from not having a dad was deep. It was really difficult when people asked me who my dad was and I had to respond, "I don't have a dad."
In seventh grade, my mom took me to church, and I was not happy about this. I was the kid always getting into trouble and didn't feel church was the place for me. At church, I learned about the Bible and that God loved me so much that He sent His Son Jesus to die on the cross for my sins. Jesus wanted to forgive me for all the trouble I had been in, and I knew I needed forgiveness. I prayed and asked Jesus to come into my heart to forgive me. After that, I got into a lot less trouble and I began to love Jesus.
As I grew in my relationship with God, I still struggled with the fact that I didn't have a dad. In college, I had a hard breakup with a guy that left me devastated causing me to turn to Jesus to be loved by Him. During that time, I realized that I did have a Father, a Heavenly One and He would never leave me. I began crawling into the arms of my Heavenly Father to feel His embrace, love, and delight in me as His little girl. I fell in love with Jesus as I experienced His love as a Father for the first time.
Fast forward twenty years…… I still crawl up into the arms of my Father to be loved by Him. The story He reads me is His love letter to me….the Bible. Sometimes the pain of not having an earthly father still creeps in. God has asked me, "What if the pain of having your earthly father in your life would have been greater than not having him there?" Now when I think about not having a dad, I thank God for how He has loved me and protected me from potential deeper pain. For as much as I longed to have a dad, God my Father longed even more to have a relationship with me, because of His great love for me. He has called me by name into a personal relationship with Him as His daughter.
What is your relationship with your father like? Have you ever thought about God as being a father? I would love to hear from you, please send me a message.
Learn more about Jesus