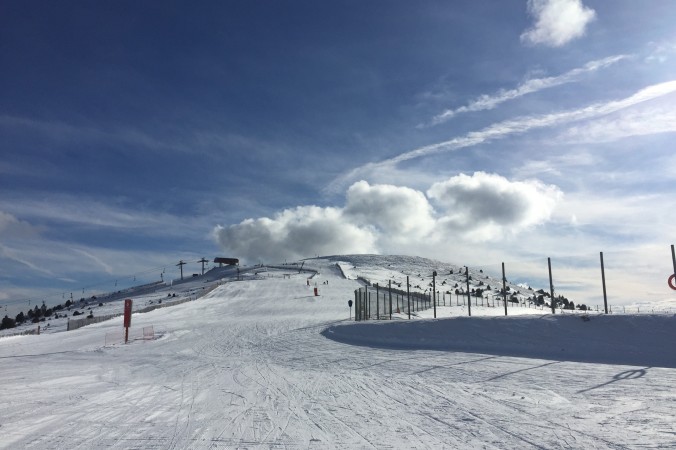 Lost.
The silence of my hotel room was broken by the shrill sound of the telephone. It was my husband. "I lost our son," he said.
For many years, I thought that becoming a Christian at the age of 17 offers you a ticket to a happy, problem-free life. Now, 20 years later I was confronted with the harsh reality! I could not believe this was happening to me. "No, it cannot be!" I was screaming in my mind. "This happens only in movies! I cannot lose my child, not me!" It felt unreal, as if I were looking upon my life from aside, no longer being part of it.
Everyone in our family loved skiing, and it was a great way to spend time together. The trip to the Alps was long expected. In Austria we were surprised by the spring-like weather – it seemed that all snow was gone. So, as we reached the ski resort my husband was doubtful if there would be any snow left even in the mountains. He wanted to explore the situation immediately. Only 2 hours remained until the ski slopes would be closed. He took the children with him. Our son was 10 years old then, an experienced skier, armed with a helmet. They were skiing together, and then … he was not there anymore.
Immediately after I put down the phone I began to send out dozens of SMS-es to my friends, asking them to pray for our son to be found. The ski lifts were closed, so my husband began to climb the mountain.
I was on the parking lot near the lifts. It was very dark and I was completely alone. I did not know where my son was, whether he was alive or dead. I looked up to the mountains – they were so majestic and beautiful in their snow caps, and the sky – full of stars. I felt so small and insignificant in front of them, but then I thought – God is looking at this situation from a completely different angle. He sees where my son is now, and He can help to find him. I surrendered my son to God in prayer. A supernatural courage flowed into me and I was able to say: "Please, help them find our son and rescue him, but even if he were no longer alive, I still trust in You."
There was a woman with me on the parking lot. She tried to help me and, without asking my permission, called a soother of clairvoyant to ask the same question that I had asked God, "Where is my son now? She said I should remain at the foothill, because my son were not far away. I know what the Bible says about psychics and fortune tellers, so I ran away from that place and continued to trust in God. By the way, my son was found at the altitude of 2000m, almost on the hilltop that translated from German is called the Church Mountain.
A bit later I returned to my hotel room to charge the cell phone. I picked up my Bible and it opened to the Book of Jonah 2: 7: 9-10:
"When my life was ebbing away, I remembered you, Lord, and my prayer rose to you, to your holy temple. But I, with shouts of grateful praise, will sacrifice to you. What I have vowed I will make good. I will say, 'Salvation comes from the Lord.'"
The last words: "Salvation comes from the Lord," spoke to me particularly, and I clung to them as to a promise that was meant just for me. I thought to myself, what could I promise God on my part.? It seemed as if I had nothing to give, but then I said, "I am willing to surrender all of my life to You, if only you would save my son." After 30 seconds, the phone rang, and my husband pronounced 3 sacramental words: "I found him." He had climbed for 4.5 hours before he reached the place where he found our son.
Our son had slid off the track and had fallen badly. He had broken his shoulder and his skull was fractured in three places, as his helmet had fallen off when he collided with the bare rocks. When my husband found him, after 5 minutes the night helicopter from Munich arrived and the rescue team with dogs. Surprisingly after so many hours of despair and confusion the rescuers reached the victim at the same time.
He was unconscious and the helicopter took him to the hospital, where they found a haemorrhage in his brain that was caused by the heavy impact. He was urgently taken to hospital in Innsbruck, where he had 2 several hours' long surgeries. A six months long recovery process began. Afterwards he was able to immediately return to the basketball field, and now he is a professional basketball player.
I'm so happy that at the time of this dramatic incident, I knew God, was able to pray, had Christian friends, who also prayed and that I had a God to turn to. He answered my prayers and saved my son. All praise and honour be to Him!
Learn more about Jesus