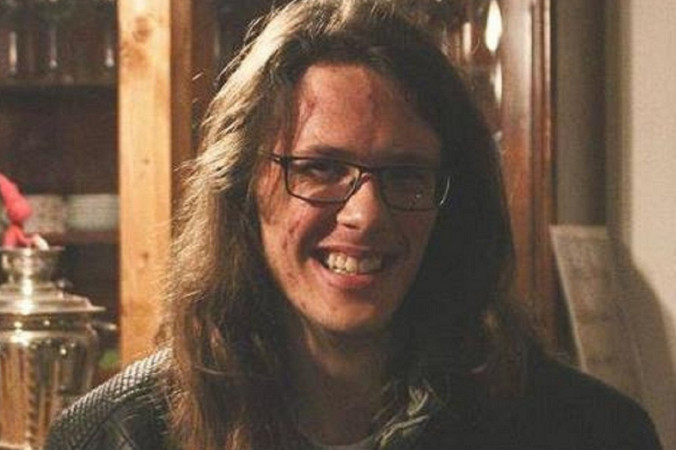 I lost my dad but found jesus
I was born to an atheist family who never liked religion. And I was born with a series of handicaps (Cerebral Palsy, Balbuties), along with a number of phobias, so my childhood was not happy. I would just sit or lie on my bed, because I couldn't move much with my legs, but they got better and better over the years. When I was 14, I started listening to black metal (it's a dark and grim style of music) and one year later my father died when he committed suicide. It was extremely hard for me. I had suicidal thoughts myself, and I fell deeper and deeper into depression. But I wanted to be happy, so I began considering my life and whether or not there was real meaning and purpose to existence. I also spent time thinking about death. What happens to people when they die? Can they still see us?
So, I started watching Youtube videos about life and death, and I stumbled upon a video with something about Jesus, but I didn't believe it. But then I found a video about the testimony of Brian "Head" Welch (The lead guitarist for the Band KORN….MY FAVORITE BAND!). He spoke about Jesus and why he left the band. I was shocked, and I began to ask myself whether this could be true. So, I started to search for more information about Christianity.
When I was 17 I went to high school (with specialization in ceramics), and there I had a catholic teacher named Lucie. I was in a boarding house, and I had plenty of time, so I stayed after the lessons to help her with a few things. And during that time we would debate about the catholic church, about faith, about problems in the world (like why do we live in a world where people commit suicide?), and about sin and JESUS. And then she invited me to visit her for the holidays.
So, I agreed and went to visit my teacher, who turned into a friend. We talked about the catholic faith all day with her husband, Fantišek. It was shocking that they would have so much love and acceptance toward me. When I say their life I thought, "There must be something to their faith. They are different from the others." So, it caused me to Google more information, and I saw other views within Christianity that were different than what the catholic church taught. And one day I searched on YouTube: "Křesťanství" ("Christianity"), and the first video was "Proč křesťanství" Vašek Andrš ("Why Christianity?" by Vašek Andrš). So as I watched I noticed the preacher was young, and sounded clever. Then I started watching the other videos of this church (Kostel Jinak) from Šumperk, and one day, on a summer holiday, I went to this church and I started going every week. Then one Sunday Radek gave me a Bible and said, "It's yours, you can take it and read it yourself." So I read the Gospel of Mark, and I saw a lot of things about Jesus, but I still didn't believe it. I thought Jesus is crazy and maybe a psychopath :D .I read more and more, until one moment I suddenly realized I believe in him. I don't know how, I don't know why, but I believed. And one Sunday at Kostel there were a few guys from Metro Church in Olomouc, and they told me about their church, so I started going there, since it was closer to my home, and on August 23, 2015 I was baptized and became apart of the Majak network.
Learn more about Jesus