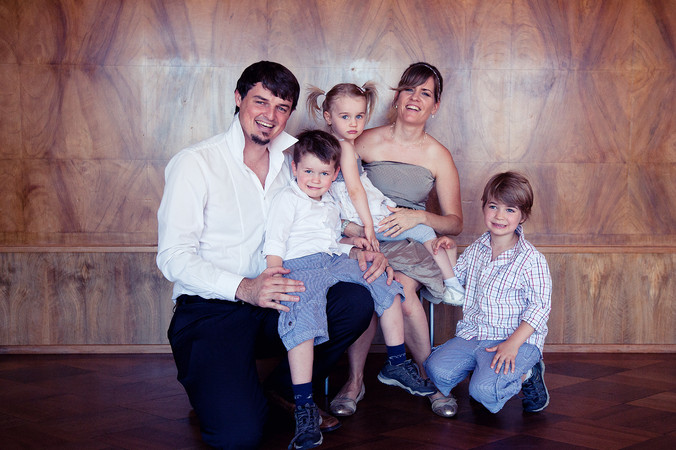 4000 miles away from my family...
I still remember lying in my bed far away from my parents and crying. I hear the voices of the near jungle and feal the humid warm air of the tropics. Tears are running down my face and I feel lost and alone. I was 9 years old, living 4000 miles away from my parents and went to a boarding school with many other children. I had some great times in these 7 years living in Singapore, but there were these lonely moments, which ripped a whole in my heart. But at that time I didn't realize this…
A beautiful woman…
Many years later, living in Switzerland, I met the woman of my dreams – Barbara. Spending time with her was like heaven. I fell deeply in love with her. But more and more a strange feeling grew in my heart. I couldn't shake this feeling from me. As soon as I said "goodbye" to Barbara, the feelings took over me like a strong dark enemy. They were the same feelings as many years ago: loneliness and the fear of losing the one I love most… These emotions became stronger and stronger and depressed the whole relationship. And then that happened what I feared most. The relationship to Barbara broke. I was alone…
It was dark and I shouted to God…
In one of these dark nights I ran into the near wood. I still remember it like yesterday. This was one of my darkest moments in life. I stood in the darkness and shouted into the shadows of the trees: "God if you are there, I need your help now!" In this moment I experienced something special. It was a light new feeling of hope. A thought came to my mind that I could read in the Psalms. The Psalms are songs and prayers in the Bible. I grew up knowing about the Bible and God. But the words in the Bible didn't have much to do with my life.
Back at home I started reading the first Psalm. In the coming days I read one Psalm after another. And then after few days something new happened what I didn't expected. The words became alive in me. I felt like God starting to fight against these feelings of loneliness and hopelessness. He comforted me and took my fear, like I never experienced before. The Psalm 23 touched me in a special way:
"God is my shepherd, I lack nothing, he leads me beside quiet waters, he refreshes my soul. He guides me along the right paths for his name's sake. Even though I walk through the darkest valley, I will fear no evil, for you are with me; your rod and your staff, they comfort me." Psalm 23
Before that special time I always feared, that God would take away the things I love most. Now I started for the first time in my life to really trust god. I started experiencing God as a loving and living Person, who communicates with me in a divine way, which I can't easily explain in my words. But I can truly say, that this changed my life. Even through difficult times in my life I experience the protecting hand of my heavenly father. Now you see me on the picture above with my wonderful wife Barbara and my three youngsters Lian, Noah and Joana… This picture wouldn't be there if I didn't experience the healing and changing power of the living personal God…
Feedback is welcome!
I'd appreciate any feedback from you! Have you ever experienced something similar or do you wish to experience something similar? It would be exciting to share with you. A short message from you is welcome…
Learn more about Jesus