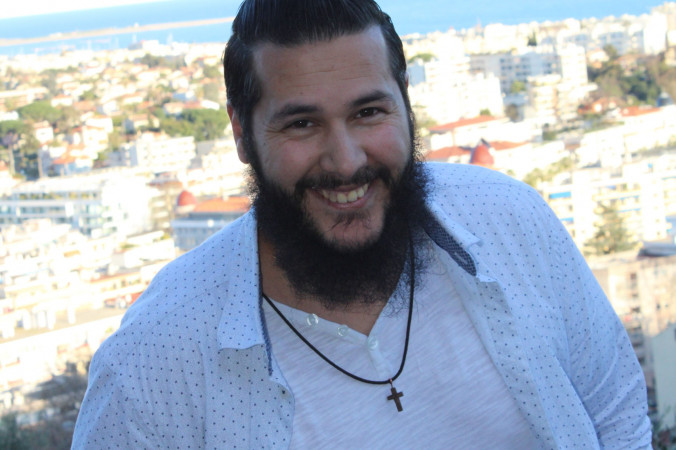 Too heavy for me, I wanted to die...
Divorced parents, parental war, street, misery, at 15 it was too heavy for me and i wanted to die but I found hope in Jesus. How? Let me tell you…
In the middle of a real war !
Divorced, my parents involved themselves in a real war! Each or them attempt to attract us to them by destroying the other. At 7 years old, my older brother was sentenced to 15 years of detention, my mother carry over all her suffering on my father, one day is the drama and they fought. I see my dad injured, bleeding head, the police arrive, and embarks us. The impossible was asked to me : Testify. God was already with me, he lead the police chief to put me aside.
A long descent destructive !
After this, I didn't see my dad and the situation get worst! My mom developed paranoia and schizophrenia, she lost her firm, which drive us to be homeless. My sister, placed in a foster home and my mother, my brother and I cruised from furnished hotels to furnished hotels in the middle of drug, alcohol and prostitution. At 12 years old, my mom craks and we are left to ourselves. For 3 years, my brother and I we begged for money, and we have worked to eat. Receiving parcel from food aid we didn't have enough to finish the week.
Too heavy for me, I wanted to die, God gave me hope !
At 15 years old, I felt that nothing was possible, I only see death as an escape, I took my decision, I closed my eyes:
" Forgive me God, it's too heavy for me, I can't take it anymore".
At that moment, I saw myself as a child, happy, singing and laughing with others kids, clear images that I can easily identified. It was The Sunday school, my father used to led us when we were child. A thought glared my heart, death was not the solution, God has others plans for me and I can be happy.
The spectacular rise !
That day, I decided to gave my heart to God, to do what it takes to find and follow him. One morning, I went to the juvenile judge, and while they does not usually receives, God was here, and a judge received us my brother and I, he helped us to look for our father, and to reconnect with him. I returned to church and I asked for baptism at 17 years old.
Today I finally found happiness !
Today, I found happiness, he filled me in everything, I decided to serve him, and he gives me more than I could have hoped. I sometimes still encounter obstacles but I know that my hope is in Jesus, he carried everything for me so I have nothing to fear, God loves us, nothing is impossible and he filled us in everything! He did it for me and I will tell you something wonderful, I am as important for him that you are, he loves you and he can help you…
If you want talk about it, do not hesitate contact me!
Joachim
Learn more about Jesus