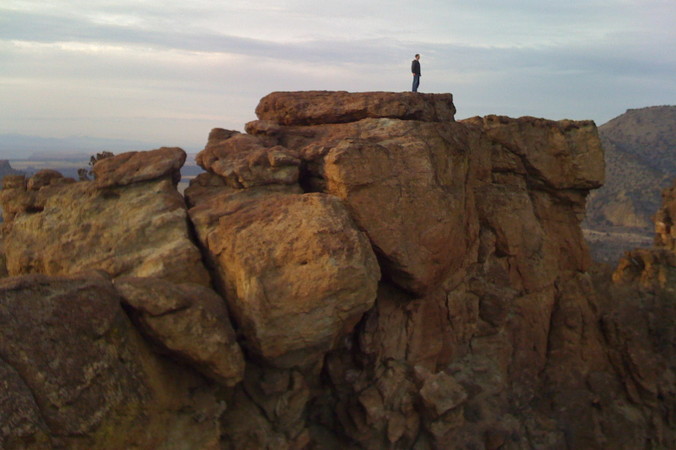 Learning To Trust Him
Hi, my name is Noah Campbell-White.
I've walked with the Lord for years, but he continually challenges me in new ways!
One of the ways he showed himself to me was through my struggle with depression. About three or four years ago, I went through a time of severe depression that lasted almost two years. I reached the point where I found myself not caring about anything. I was completely apathetic about things I had once been on fire for. I am very passionate about the arts- music in particular- but music no longer fulfilled me the way it used to.
About a year and a half in, I realized something. I was sitting on the floor by my bed, and I realized I could kill myself. I could commit suicide. That thought terrified me! I'd never before thought of killing myself, it was a tragedy that was foreign to me. I was scared that I might actually commit suicide. I'd been so apathetic about my life, what if I no longer had my life?
I was rocking back and forth, praying, crying out to God, and I picked up my Bible. I found 2 Timothy 2:11-13, which says "If we have died with him, we will also live with him; if we endure, we will also reign with him; if we deny him, he will also deny us; if we are faithless, he remains faithful- for he cannot deny himself."
This verse revolutionized my life! I realized that there was a point to all my sufferings, and that someday when I did die, I could die with him and live with him in Heaven. I knew I had to put everything on the line for him, I had to give God everything. And I didn't have to be afraid. He has today, today's fears and doubts and pain, in his hands, and he has tomorrow too. I could trust him.
Learn more about Jesus