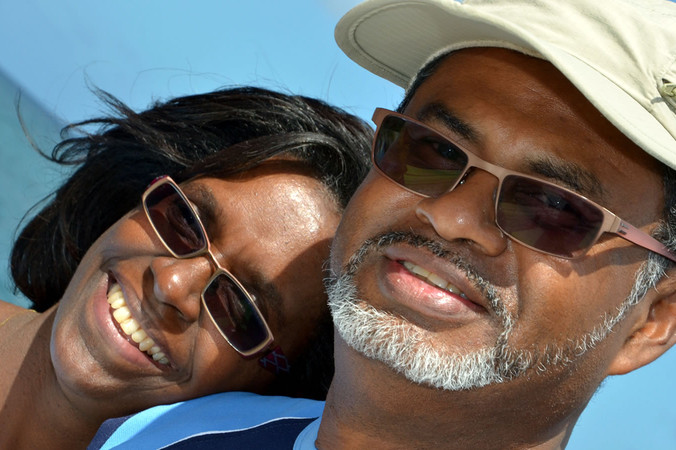 Violence and hatred were destroying my life
I lived in a household of four brothers and two sisters. My parents had their own restaurants, hotels and many participated in the country's economic life.
One day everything switched. Daddy became an independent- alcoholic… the standard of living went down… the agreement of the couple shattered and they were even talking about divorce. And on the top of this mummy had a cancer! We had to face the fact that the worst wasn't far away and that the future was hopeless! Daddy was such a man of good heart. He never refused to help others but, in this scandalous and alarming situation of life, all his friends turned the back to him. Somehow, mummy maintained an agreement between us but we had to sell everything. She had to look for a job as a maid to feed us, housing and paid our studies while we were five children. And my dad didn't find better than abandoned us.
An unexpected healing
In 1975, during a meeting in a Christian neighborhood of Noumea, pastor prayed for the sick and my mother was miraculously healed! The cancer had disappeared and been medically confirmed. It dramatically stopped smoking and found the will to live. She told us, "Jesus Christ intervened in my life and coprs."
This is what took me to a christian meeting, curiosity and need for change, because hatred was destroying my young life. In fact, I often went out in night clubs, I lived violence climbing with a lot of groups fights in the neighborhood. I externalized my violence in martial arts, but the most was by killing my neighbor's pets.I thank only my parents for responsible for this situation.
Stonger than hatred
But during this meeting, this God that I didn't know came to me, by His presence of love and peace which wrapped me. I understood what this passage of the Bible shared earlier during this evening meant. "For God loved so much the worl (me) that he gave his only begotten Son (Jesus), that whosoever (me) believeth in him should not perish, but have everlasting life.
From this meeting my life never been the same. God's love chased hatred, and he forgave me in Jesus for all my sins. I forgave too, the ones who hurted me including my father.
Today
I can't stop to thank God for revealed himself to me in my adolescence. Since, from our Savior Jesus-Christ we became a real family!
Nothing is impossible to God! Why not you?
Farah
Learn more about Jesus