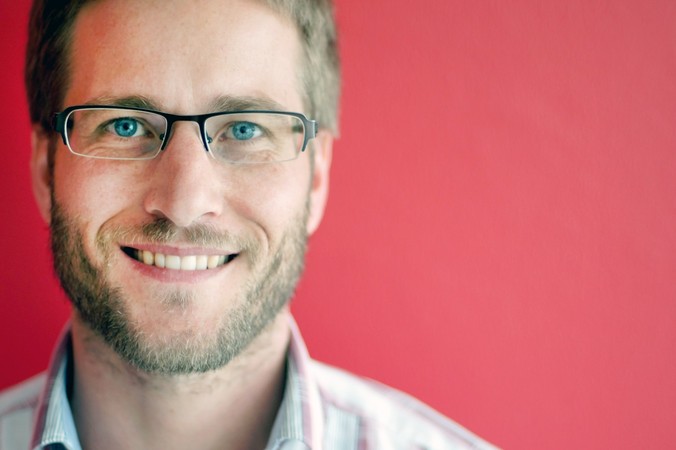 Overwhelmed by the love of God
When I was young, I had a very distorted view of God. For me, God was an enforcer who would cast judgment against anyone that did not follow his moral code. I was 14 when I faced the most difficult time of my life. My family was in difficulty; family members were at odds; constant arguing and bickering. Unconsciously, I felt I was the root cause of all the problems. I believed I had failed in my duty, to win the love, the approval and acceptance of my parents.
I was miserable, feeling rejected and deeply unhappy. I also didn't find any comfort from my relationship with God at the time.
Changed parents
Things began to change when my parents heard about Jesus Christ. An evangelical pastor explained to them that what they needed was a personal relationship with God. They learned about forgiveness, the type that only Jesus Christ can give. I still remember vividly the evening in which they both decided to surrender themselves to the love of God. From that day forward, I started to notice significant positive change in their lives.
After observing critically for some months, I was impressed at my parent's new found loving relationship and transformation. I too, wanted to get to know this God. I saw that my initial perception of God was false. My mother explained to me that I could just ask God's forgiveness for my sins and ask Him to come into my life as Lord and Savior. I found it difficult to accept this; it seemed way too easy.
My turn
That very night, I decided to read the Bible, hoping to find answers. I read several verses that spoke of my sin, of God's love for me, the sacrifice of Jesus Christ and the eternal life that he wanted to offer me. What I read touched me deeply in my heart, down to the core.
Although still a child, I realized that I was not good enough or perfect in the eyes of the Lord. For the first time in my life, I sincerely asked God's forgiveness for my sins. I did it without guilt, without shame, but with a deep joy and the certainty that he would forgive me.
At that instant, I realized that I would never again need to deserve God's love, but I could graciously accept it as a precious gift. I remember vividly that I had knelt down on my knees and asked Jesus Christ to come into my life, to be my Lord and guide me.
A new life
From that day on, my life changed dramatically and I have never, ever regretted accepting Jesus Christ. My problems didn't just disappear, and it took a while before I fully understood what had happened in my life after that night. Little by little, I realized that God loved me and within me, grew the desire to serve him with all my heart; a process that finally led me to the decision of wanting to become a pastor.
Today, my desire is to pass on to those who still do not know the immense love that God has for us, the love that has radically transformed my life and can also transform yours.
Learn more about Jesus