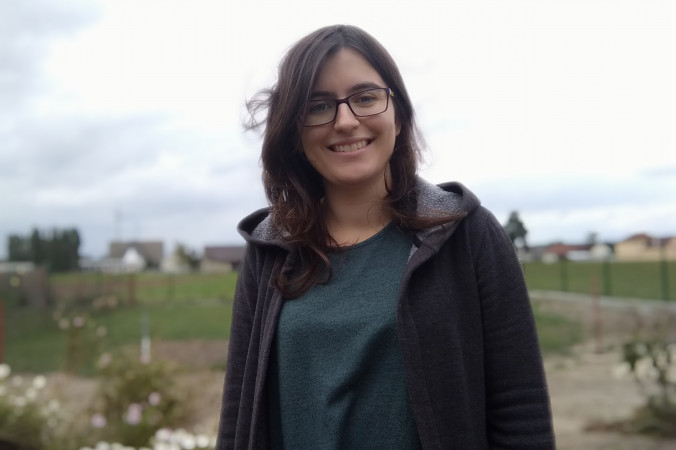 I CANNOT DO THIS ON MY OWN
My story starts when I'm 6 years old. I don't remember the exact date or time, but I do remember that we were sitting on the bed, me, my mom and my sister. We were praying together and in that moment I gave my life to Jesus. Everything was ok, but…
WHAT IS LIFE ALL ABOUT?
As a child I didn't understand it.
Few years later when I was in primary school my friend turned against me almost my whole class. I don't really remember what it was all about, but it hurt me a lot. My self esteem was in tatters. I rather wanted to make up some stories using my imagination. Right there every one liked me and accepted me unlike in the real world.
Over time I started to live in my imagination more and more frequently. It caused a lot of problems. After some time I didn't know who I really am.
The death of my grandmother was a real shock to me. For the first time in my life I started to think what would happen to me if I die.
HEAVEN OR HELL?
And then fear came. I felt suicidal. I didn't want to live in my imagination anymore, but I just couldn't do it differently. I knew that God is not pleased with that and I knew that I can't bear it any longer.
ONE NIGHT …
… I woke up and I was sure that I need to do something. I decided that if God won't do anything, I will. I knelt down on my bed and I kept thinking:
"GOD, HELP ME. I CAN'T BEAR IT ANY LONGER."
On the very next day nothing special happened. I didn't even try to change anything, but God started to change me, very slowly. Since then I started to read the Bible and pray.
TODAY…
I know who I am. But I also know that without that prayer when I was 6 years old, there would no prayer that night. God has set me free from fear.
Now my relationship with God is really intimate. With His help I am able to say "NO" to thoughts to come back to my imaginary life. Now I am able to use my imagination wisely.
My life is still imperfect, but there's God in it and He gives me the purpose to live.
Do you have any questions? CONTACT ME!
Agnieszka :)
Learn more about Jesus