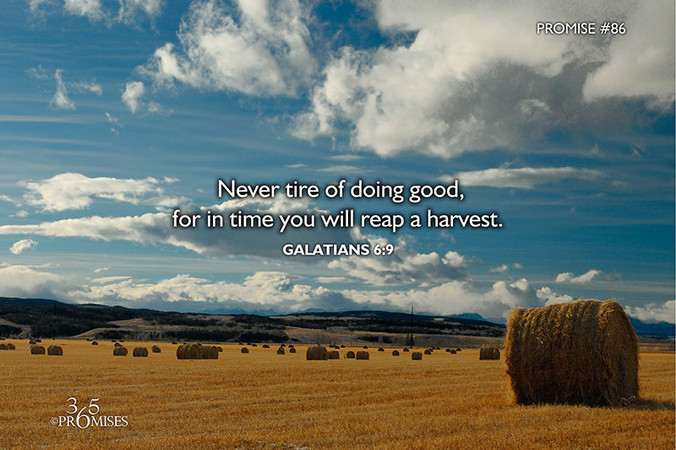 From curse to blessing
My family was affected by occult. Mother having traumatic life was looking for some emotional healing turned to touch healers, Reiki practitioners, dowsers and acupuncturists. All this only aggravated her depression. I also experienced for many years feelings of inner emptiness and fear. Sadly, I was totally misguided in my attempts to break free of all this.
12 years ago my mother took me to a touch healer's office for the first time. I would continue going there for years, mistakenly believing those people could and would help me. Beginning with touch healing, I later gradually got involved in yoga, acupuncture, acupressure, Silva Mind Control method. All those things wounded me spiritually but yoga was the thing that left the deepest and most negative mark on my life.
I came across yoga for the first time a few years ago. As I was one of two men in a group of women it made me feel a little awkward but I looked at it as a minor disadvantage in comparison to the benefits of yoga – rest and relaxation. With time, I also started buying food in health-food stores, eating out at vegetarian restaurants, and visiting natural medicine fairs. I gave up traditional medicine, conventional treatment and medication. Whenever I suffered from some health problems I turned to herbs, acupuncture and acupressure. I was becoming more and more focused on myself and at the same time, I distanced myself from old friends and started to experience increasing isolation. Although I felt better physically, my mental well-being was deteriorating. I remember feeling drained, sad and depressed after my yoga or meditation sessions which seemed to be totally incompatible with how those methods were supposed to help you develop and improve your life. Still, I continued getting into it deeper and deeper. I stopped praying. I was certain I was self-sufficient and that I would manage to deal with all the problems on my own, thanks to awakening the inner power in me. The Bible was non-existent in my life, I was strongly reluctant to read it. I started to have obsessive thoughts and they would not go away. Now I know that I needed a deliverance prayer, or a meeting with a christians knowledgeable about the issue of spiritual threats. My will was becoming more and more limited.
I didn't care about God's will or His plan for my life. Changing my food habits made my body weaker, caused weight loss and obsessive focus on healthy food. I understood I was enslaved. I couldn't do what I wanted to even when it came to such a basic human need as eating. One day after the exercises I passed out. Then some physical problems appeared, followed by suicidal thoughts and neurological symptoms. The results of medical tests were good but I was feeling worse and worse. Doctors were helpless. Yoga is not only about exercising but it is a fully-fledged philosophical system; practicing yoga entails accepting Hindu teaching and it is contrary to Christian beliefs. It led me to incredible physical and spiritual suffering, isolation from my friends and away from everything that once used to give me real joy.
Experiencing total despair and distress I remembered a sermon by some priest that I had heard a few months before. He had talked about the spiritual dangers of meditation, acupuncture and other practices from other cultures. At that time I didn't treat his words as a warning but now I decided to find that priest. I was successful. We spent a long time talking and it turned out I was very deeply spiritually involved, enslaved not only by yoga but also by numerous occult practices. He suggested a general confession, a retreat, reading the Bible, especially the Gospel of Mark and regular reception of sacraments, so that Jesus could start releasing me from the spirits and spirituality having their roots in other cultures and religions. I finally understood that I had been led by a demon, starting with my mother's decision to have an abortion and her rejection of me, through touch-healing, yoga and the dangerous games with the energy flow by means of acupuncture, acupressure or Reiki. I stopped claiming that I would manage with the chaos and confusion in my life on my own. I gradually started reading the Bible, renounced faith in reincarnation and karma that Hinduism propagates. I haven't had any contact with yoga or the occult for a couple of years now. During that period I have taken part in numerous retreats and sessions devoted to inner healing; I went back to the foundations of Christian faith, talked to many Christians, participated in deliverance and intercessory prayers.
TURNING POINT
Yet, the crucial moment of my life took place in July 2012 during an evangelizing trip. One evening someone told me the Gospel and then, when we were praying I finally realized I was a sinner, an egoist and could not go on living without God. I surrendered and gave up my ideas about how to live my own life. I also understood that God still loves me but was separated from Him by my persistently sinful and selfish life. So I confessed all my mistakes in front of Him and asked Jesus to forgive my sins and my past. I gave to Jesus my whole life and the situation that had led myself into. I placed my whole past (good and bad), the present and the future in His hands, declaring Him to be my Lord and Savior asking God that He would cleanse me every day with His blood shed on the cross. I was told four essential facts:
1.All my sins are forgiven.
2.Thanks to accepting the sacrifice of Jesus, I now have a real relationship with Father God who loves me and accepts me, like in the Gospel of Luke, chapter 15.
3.The Holy Spirit , the Spirit of Christ, dwells in me.
4.I have been given a new life.
Now Jesus is everything to me – He is the only way, the only truth and the only life. IThanks to the Bible I know that the old has gone (2 Cor 5,17). In the past few months I have been experiencing God's healing through His love though some physical and spiritual suffering is still present. Thanks to the Bible and the relationship with the living God, Jesus gave me grace to forgive members of my family and the people dabbling in the occult who harmed me, as they often "knew not what they were doing". I also pray that those whom I have harmed can forgive me. Thanks to the grace of Jesus and to the help of other Christians I have been surrounding myself with, God made me free also from the sins of impurity – pornography and masturbation. Moreover, when walking with Jesus it is possible to treat people with greater respect, without any judgment or criticism.
It was also good to learn to start to worship God while praying, concentrate more on Him instead of myself, worshipped Jesus for who He is and for all those numerous things I owe Him; I preach the Gospel, share my testimony about God's power and the wonderful thing He did for me filling the vacuum in my heart only with Jesus' love. He is my Friend, Adviser, Helper, Guide. I pray every day, spend time reading God's Word (and what He is saying to me through it), belong to a Christian community and also attend a weekly Bible group study. Now I am also deeply convinced that a christian community is a special place of God's grace. Spending many years without any aim in life, drifting from day to day, escaping into the realm of carnal pleasures and lust, unable to handle stress, REJECTION, low self esteem, emotional pain and problems. Now my aim is clear. I want to follow Jesus, learn from Him and about Him, experience His love and serve Him. One of the most important thing in the recent three years was the decision to become an internet evangelist. Thanks to this ministry I met the most wonderful girl in my life. Thanks to God we got married.
It is more blessed to give than to receive – seems to be a perfect rule and my life verse. As well as words from 2 Cor 9,7: God loves a cheerful giver. Faith, the letter to Hebrews 11,1 and chapter 8 from the letter to Romans fill me with particular hope. God's Word is the major truth for me, that has changed my understanding of many issues, replacing them with what God said about them. Jesus is my TRUTH, as He said in John 8,31-32: Then you will know the truth and the truth will set you free. The additional blessing is that thanks to my experiences my mother has stopped visiting touch-healers some time ago, she had a general confession, she took part in a long intercessory prayer, she keeps reading the Bible and belongs to the community of believers.
I am grateful to God for a new life. Life filled with faith, hope and love. I belong to Jesus.
Learn more about Jesus