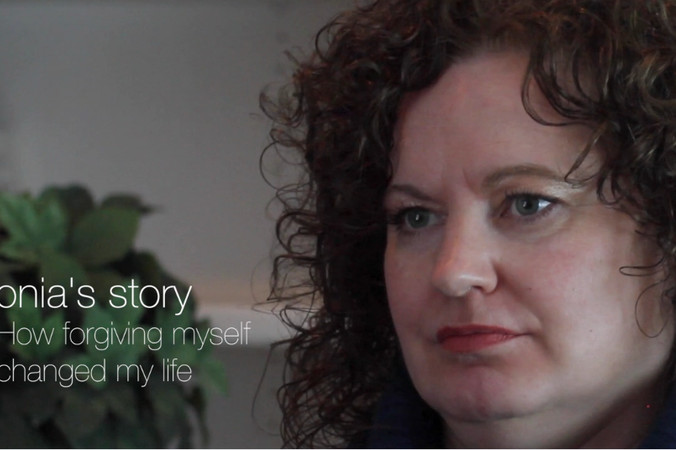 Still Worthy
Tonia was 15 years old the first time she was raped. She went to swim in an outdoor pool. There was another family there and she felt safe enough. But when the family went back to their room it was just her and this man and he had ideas that had not crossed her mind. He followed her up to her room, "Just to make sure she was okay." And then he followed her inside. Afterwards he ran a bath for her and that's where they found her the next morning, sitting in a tub full of cold water.
When she was 21 it happened again. She thought she was going out to watch movies with her boyfriend and a few friends. She had no idea that she was going to be the "entertainment" that night.
It has taken years for Tonia to work through the shame and guilt of what happened to her, even though what happened was NOT her fault. She had to learn to forgive herself and that started with understanding that she is not defined by what happened to her. In time she came to understand that she is worthy of love and that God loves her very much.
God loves you too. We were made for relationship: not just with other people, but with God. He created us for himself–but we were selfish and proud, turning our backs on God when we thought we could handle life on our own, and that sin separates us from God. But God sent his only son Jesus to redeem us. We have nothing to offer him, but he came to offer us a way out of our sin and back into a close relationship with God.
"…because we are his children, God has sent the Spirit of his Son into our hearts, prompting us to call out, 'Abba, Father.'"(Galatians 4:6, NLT)
Just as you are longing to be whole again, God is longing to call you 'precious son', 'beloved daughter'. The way to that relationship is through Jesus Christ, his divine son. Jesus is offering each of us the rare, beautiful feeling of loving adoption.
He has made the way simple.
Tell God that you are sorry for your sins, that you don't want to turn your back on Him any longer.
Affirm that Jesus died to pay the consequences of your selfishness.
Acknowledge that Jesus was raised to life and offers that eternal, abundant life to you too, and ask God to take control of your life, leading you into his goodness.
If this sounds like something you want, then you can use this prayer or your own words to give your life to God and become a true member of his family:
God, I long to know you. I want to know your unconditional love. I'm sorry for hurting others with my words and actions. I'm sorry for turning away from you and trying to find my own way when You know what is best for me. Thank you for sending your son Jesus to die for my sins. I want to be a part of your family, to call you 'Father'. Please show me how to lay down my pride and live for you. Amen.
I would love to answer any questions you may have and help you on your spiritual journey. Just send me a message.
Learn more about Jesus