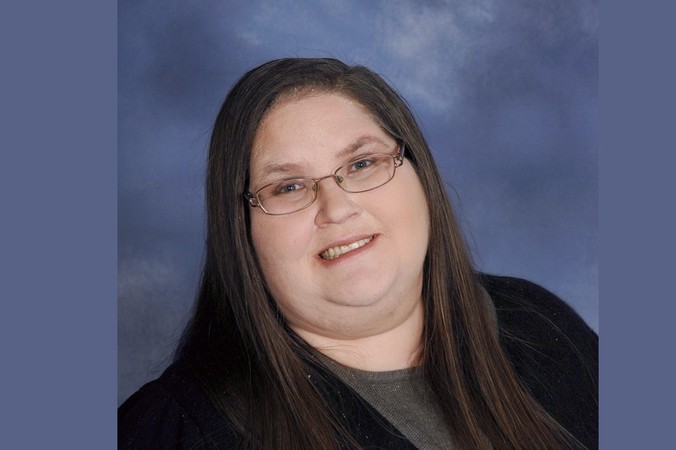 Saved For A Purpose
God has been there throughout my whole life. He was there for me when I was in my mother's womb. When she was 7 weeks pregnant with me, she came down with really bad food poisoning and she almost lost me, but God made sure she didn't. The whole time she was pregnant with me she always called me her angel of joy. She repeated that my whole life. My name is Angela Joy.
The next thing that God helped me get through was when I was either 3 or 4 years old. My next door neighbor who was 16 or 17 years old molested me. My mom and dad were building a new house and I asked God to take my memory of it away. I did not remember anything from that old house.
One thing God gave me when I was 16 years old was my soulmate. Another when I was 17 years old my first child came along. My sons had meaning to their names. My first child is Joseph James. Then 13 months later another son, Shawn Ray, was born. My third son was born 19 months later and named Austin John. All the glory to God for 3 beautiful sons!
When I was 23 I got married to my soul mate. It was a rocky start to the marriage. I cheated on him and he on me. Then I found out when I was 26 years old that I had Multiple Sclerosis. My husband and I separated as he did not know how to deal with the diagnosis. Neither did I. So there I was newly diagnosed with 3 young boys. The hardest part was that my three young boys had to help take care of me. Thank God for my parents because they were there to help me.
After my divorce, I ended up being with a man who for 9 years was very abusive to me. He raped me on a regular basis, and hit me a lot. He ended up choking me almost to death. He got scared and gave me mouth to mouth. I felt like it was God, not him, breathing life back into me. I learned how to sleep with one eye open because I lived with him for four months after he nearly killed me. God helped me out of that situation; I finally got away from him. I owe that all to God.
I should have been putting my kids first. They became last in my life, and I deeply regret this. During this time, my married neighbor told me he loved me, and would do anything for me. We slept together. At first I was okay with it, but I didn't want him to leave his kids for me. We broke up. He was the second married man that I slept with.
I would watch the religious channel on TV. The preacher said, "Find a home church." I had no idea where a home church would be. Then an amazing thing happened. I was listening to the radio and heard about a church in my area. One of the girls who was working with me called the church to get more information. I went to church that Sunday, and a young boy came up to me and asked me if I wanted a bracelet. He said, "You better take it, they are going quick!" I didn't want to miss out! The bracelet had beads on in, and his mom explained what the beads meant. There was a black bead that stood for all of the bad things we do, sin. The red bead stood for the love of Jesus, that He shed His blood on the cross for my sins. The white bead was for purity, and that comes when we are forgiven by Jesus. I knew I did a lot of bad things in life, and I knew I needed to get rid of that sin so I could be in the kingdom of Heaven. I knew I needed Jesus in my life. He is the only way to have true life and joy. I knew I wanted to go to heaven, not hell. If I had died when that man put his hands around my throat, I would not have known Jesus! God saved me so I could know Him and be with Him forever!
I was baptized November 2, 2014. I felt like all the filth was wiped off of me, everything I ever said or did. I became a new person from that point forward.
I know God has a purpose for me, and He has given me hope for the future, and hope for reconciliation of relationships with my family. I want everyone to know about Jesus and what He has done for me!
Learn more about Jesus