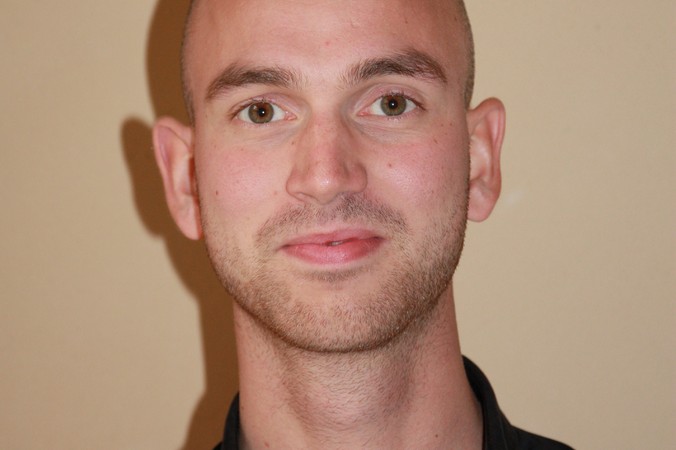 God leads the way!
This is my story with God. I want to tell it because I believe that God has done wonderful things in my life recently. My life is not over yet, so this story will certainly be continued, but this is where God has led me so far.
Ever since I was a child, I struggled to accept myself. When I was young, I've often felt rejected and I had the feeling that people did not take me seriously. It felt like I could not be who I was and as if people were continuously pointing at my shortcomings. The people around me didn't do this on purpose. Partly, the feelings reflected my own struggle to accept me as I am. But the pain of rejection that I experienced was therefore no less.
My childhood years were also the beginning of my personal relationship with God. When my mother was terminally ill and passed away, I've found that God is with the ones that are in real trouble. He wants to take away your pain and comfort you in your loneliness and your sorrows. When I experienced that, I accepted God as real and I wanted Him to be my Saviour.
Although I knew God, my heart was not changed all of a sudden. I still wanted to be the one that was in control of my life. For years I was angry at my family because of the rejection I had experienced in the past. At the same time I was trying to prove to them that I could achieve things in my life, to show that I meant something. I wanted the recognition of people and I hoped they would say I had achieved something in life.
Little by little, God has shown me that I was not doing well. Not by pointing a finger to me or by pointing at my mistakes. Through his unconditional love, He healed my pain. Slowly I learned to let go of my anger. I learned to see that God loves everybody so much and it became clear to me that I had to forgive the ones who had hurt me in the past. When I did that, it was a big relief for me!
However, one thing remained unchanged and that was my pursuit for acceptance and recognition by the people around me. Every day I was pursuing these goals and I would spent all my spare time to reach this. This was very destructive for myself and, even worse, for the people around me. I came to the point that I was very frustrated that things did not work out the way I had planned. Partly because of that, my relationship ended. At that point, my world collapsed. I had nobody to rely upon (anymore), and it felt as if I had ruined it all by myself. I had never felt myself so guilty and alone, worthless and broken.
But that's not the end of the story. In that terrible brokenness and pain, God showed me that I did not need nobody but Him and His unconditional love! He is always with me! God showed me that I am not the one who controls my life, but that He does. I had to learn to let go of wanting control over my life. Now I know I do not live for myself and that you have to give your whole life to God, not only 50 or 75%, but 100%! Every day I have the privilige to work in His kingdom, to work on His goals and to see what He has in store for me, instead of desperately try to take matters in my own hands. Besides that, He freed me from my huge feeling of guilt that I had, because I have hurt the ones I love by did not given them the time and attention they deserved.
Now, every day I may learn to give more space in my heart to Him, so I will be a completely new creation! That is a great experience! It is not to say that every moment is easy now or that everything runs smoothly. But with God at my side, nothing can happen to me. I know now that I am complete in Him! In order to learn to see myself in that way and to learn that I depend on God every day is difficult, but I believe it is totally worth the while!
Blessed are those whose strength is in you, whose hearts are set on pilgrimage. (Psalm 84:5)
Have you also experienced similar things or do you want to share your story with God, let me know! I would like to hear from you.
Learn more about Jesus