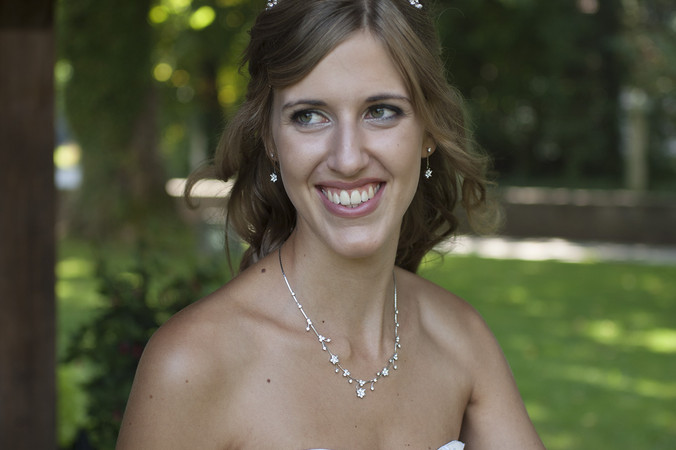 The girl with braces and glasses
There's a swiss german song that says: "the girl has braces, glasses and braids and sucks at PE..."
Well, that song describes me in my teenage years pretty well. I never thought that I was pretty and always thought that what I achieved was not good enough. I compared myself to others a lot and was jealous when they could do something better than I could. At the same time, I never doubted that God existed, that was a clear fact for me. And I often heard that this God loved me, but this was too unreal for me to actually believe. I searched for appreciation in everything I did and I also found it with boys when I went out. But that feeling never lasted long.
After highschool I went to New Zealand to do a christian school. I didn't know anybody, so I couldn't get the appreciation I was so desperately looking for from any person. I told God that I really wanted to be changed by him, that I no longer want to be so full of jealousy and discontet about myself and my appearance.
Since then, God really did change me. He shows me his love through nature, through other people or when I talk to him or he speaks to me. I now know deep in my heart that I am loved and beautiful the way I am.
I'm convinced that God loves everybody and he definetly wants you to experience his love aswell!
Learn more about Jesus