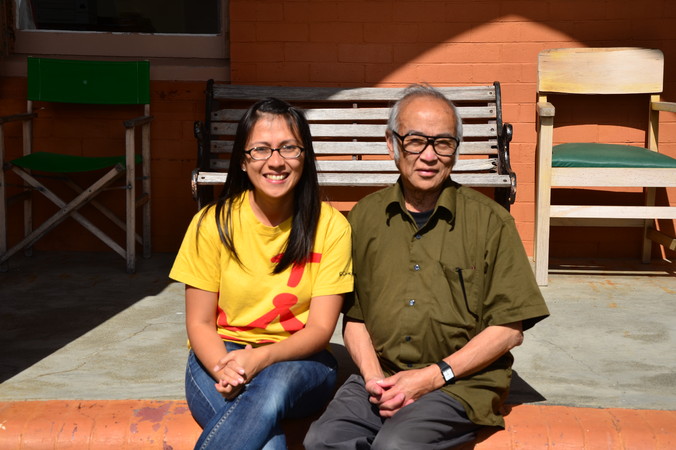 To Love is to be Known
When love breaksdown…
Life started to turn around for me at 27. I begin to ask the hard questions in life: "What is life about? What does true love mean?". I was hungry for more because a life I had built for myself came to shambles. At 27, as my life was peaking toward a career in medical research, news of a long term relationship came to a halt, a failure, an end in a relationship. This left me truly heartbroken, heading to depression and despair question if there is hope for new love again.
Unexpected Encounter
I encountered JESUS in a retreat in this same year and boy,oh boy did He catch me by surprise. At this retreat was the immense peace & love which I never truly experienced before. I went on a search and chase for this new love that revealed Himself to me in my lowest state of being, when truly I was unworthy.
Its been 7 years since that encounter and my life has turned inside out! I can say truly this God Man, Jesus Christ has brought wholeness, healing, restoration, growth and peace into my life. He did this by bringing into my life more relationships that I could ever imagine through family, parishes, communities, missions and travels. He did not leave me in despair in one failed relationship but took me by the hand to many new and lifegiving relationships where my true self can be made known, being loved for who I truly am and my identity restored as a daughter of God.
New Relationship(s)
With this "newness", my life has shifted from life scientist to spiritual scientist. I have lived as lay missionary and now a fulltime pastoral worker with youths in a parish based community, to share with them the new relationship I discovered in Jesus Christ. I too long to know these young friends because God took time to show me He loves me, desires relationship with me; bringing it to life everyday through prayer and time with community. Deep down my desire and I believe every human longing) is a real relationship built on love and this is my invitation to everyone reading this right now to respond to this new relationship that Jesus Christ hands out to you where you will experience true peace, love and life which the world can never satisfy.
"For God so love the world that He gave His only Son and anyone who believes in Him will not perish by have eternal life." – John 3:16
Learn more about Jesus