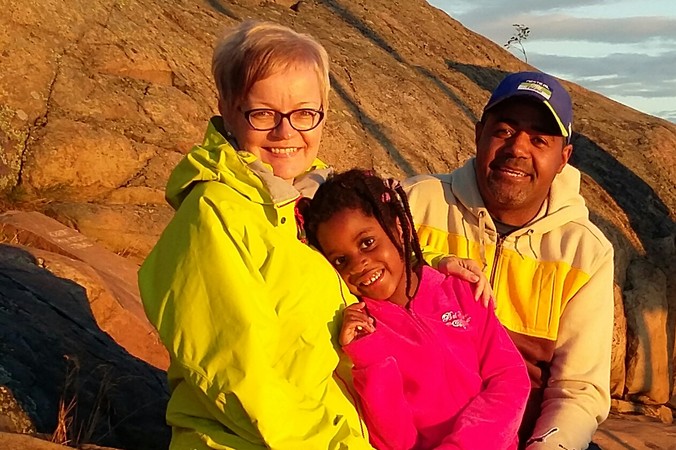 Journey to being loved
Starting with a negative
I'm terrible at small talk! Maybe it's my roots or just my personality but I love it when I can connect with others on a deeper level. So, I hope sharing my story here could be a bridge to some great, real, conversations.
Some backdrops
I grew up in an 'ordinary' Northern Finnish home and in many ways had a very stable childhood. We didn't really go to church and had little to do with God, but at the age of 13 I started asking some Big Questions like, "Does God exist?", whilst experimenting tasting alocohol and cigarettes. Around that time a good friend shared her new found faith with inviting me to a new youth Bible study. Nervously I joined the study where we explored Jesus and his message through the Gospel of John. Little by little 'God-things' started making more sense and I came to understand that I didn't have it all together but Jesus did – on my behalf. But new as it all was, I wasn't sure I could trust God with all my life so I remember telling him with my childish faith that I'd give him a year to 'prove' himself to me. That was over 25 years ago!
Over the years God has proven to be by my side even when I've felt that life doesn't make sense anymore. Like anyone else, I've gone through highs and lows; some especially challenging lows through illness, difficulties and loss in the last ten years. Through one particularly difficult loss a few years ago I felt that God had abandoned me and was not faithful to his promises. That was almost life (and faith) shattering. However, very gently he is showing me that he is the same God he was 25 years ago – and 2000 years ago – and that because of Jesus' suffering on earth he identifies with ours.
Love finds me
Another backdrop to my life has been living with strong feelings of shame. For various reasons it's been difficult for me to feel genuinely loved and accepted and the blanket of shame has been weighing on my shoulders for almost as long as I can remember. But this is another canvas God is busy repainting in not just touching my spiritual but also emotional needs – replacing the shame with a sense of value found in him and showing that not only is he willing to forgive us for our wrongs but also to pour his love on us again and again. I've found God to be the Creator who keeps on making things anew; often times being blown away by the kindness he chooses to show us, even in the midst of difficulties…
To the ends of the earth
Long story short, this ordinary Finn now finds herself in Southern Africa where I've lived for almost 17 years. I'm incredibly blessed to be married to my best friend who is a walking proof of unconditional, genuine love. After many years of heartbreak God brought a gorgeous girl, who's now six, to our family.
Ending with a positive?
Has anyone ever shared the Good News of the Bible with you? You can message me and I would love to share more of God's story with you adn hear more of yours. Have a real conversation.
Learn more about Jesus