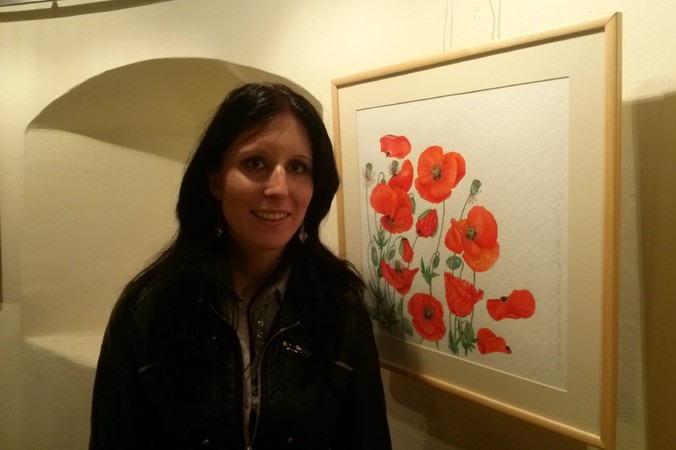 To believe and persist with Jesus in your heart
I'm just a girl, connected to untouched nature and God, who can't spend a day without jogging and thinking about the economy and fighting for her dreams, goals and mission in life.
My parents raised me in the Christian faith. They wanted me to be accompanied by God through my life, so they had me baptized. Soon I, as a little girl, proud and wearing a little white dress, received the Holy Communion. Then, as a young girl, I received the seal of the Holy Spirit at my Confirmation. I used to enjoy going to a church located just a few minutes from my home. I loved watching how sunlight was refracting through a church window. I felt calm and accepted, but everything changed with my first love. I believed in us, I loved him, but he left without a word or explanation, leaving me only with hope and inner powerlessness. I no longer wanted to go to church, I no longer believed in myself, I no longer believed that there are God the Father, Jesus the Son of God, Mother Mary, and the Holy Spirit. So I was a Christian without faith in the Holy Trinity and my life was shrouded in darkness. Around here, many older people go to church often, while young people cross the church threshold on major holidays such as Easter and Christmas. When I step into the temple of God, I am aware that I am changing my habits and that I can be an example to others, because I feel that Jesus is with me in my heart, and that because of him I am walking in the light.
Two years ago I had a traffic accident, and despite the fact that the consequences could have been fatal, my body was virtually intact. Mere coincidence or divine plan? I realized at that time that I was not alone, that someone was with me during the accident and since then I am no longer alone. I started to have faith, to believe in hope for a better day, to change and be open to new opportunities and new people. Something else happened as well, one day I went for a walk along a stream and met Jesus with open arms, who hugged me and told me to accept my divine mission. At that time I realized that I am here so that I can help others and believe in them that they will heal just by me laying my hands on them.
Texts in the Bible began to make sense, when they were explained to me by individuals from the student organization Vsak Študent (Every Student) in Ljubljana. I came to believe that my way is the right way. It feels good when someone next to you believes in you and prays for you, and you follow the inner voice that guides you. It guides you to your dreams.
Learn more about Jesus