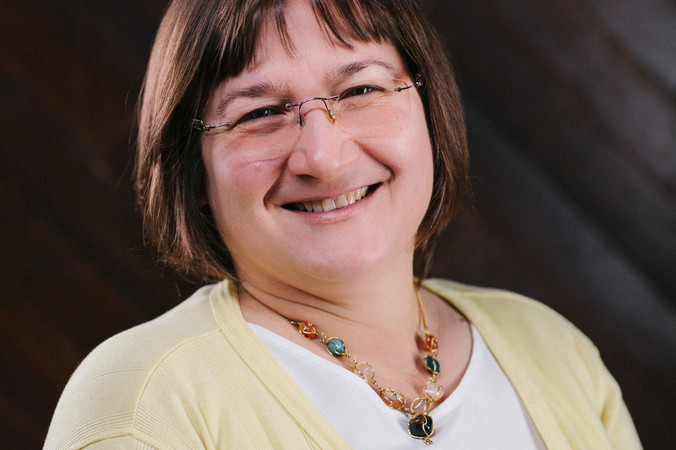 Searching for God in the stars
As long as I can remember, I've been looking for truth and love. Truth, because I'm gullible and I have been hurt as a result. Love, because I felt insecure and lonely. I figured that there must be someone I could trust to open myself up to who would not ridicule me. As I looked for truth and love in relationships, I would eventually feel let down. Even if hurting me was the last thing someone intended.
In time, I stopped looking for truth and love in people. I started investigating the idea that something "higher" existed in the spiritual world that governed the laws of truth and love. I became a student of astrology. I was excited by how often and how accurately it outlined people's characters and different events. I thought that through astrology I would be a better friend and would gain people's love because of it. After four years of study I saw that my belief in astrology would amuse people, but that they would rarely take it or me seriously. I felt even lonelier and more frustrated than before. I also began to have serious questions about life that I could not find answers for in astrology.
At this time I met a woman who had been going to church all her life. She had recently learned some exciting things about Jesus Christ that had changed her life. I thought that astrology was one of many ways to God, but she was adamant that Jesus Christ was the ONLY way to God. We had many late-night debates about it, and finally I agreed to look at the Bible for myself. When I did, I learned some amazing things about Jesus Christ. That He was God in the flesh. That He was Truth. That He loved me so much that He suffered and died so that I could be with Him forever, if I believed in Him and His resurrection from the dead.
I heard a couple of questions about astrology that really challenged me.
If astrology was such a precise mathematical science, as I believed, why didn't the wise men find the Christ child on the day He was born and in the exact place He was born?
If astrology was one of many ways to God - why did King Herod use astrology to try to kill Jesus Christ, who loves everyone in the world and was going to die so that they could be saved from spending eternity apart from Him in torment? As I thought about these questions, I knew that astrology could never be a way to God. I told Jesus that if He was Truth, and He loved me more than anyone else could love me, I wanted to be with Him forever - starting now - in my life. I told Him that He could have the control in my life.
After I did this my loneliness and insecurity faded away, replaced by peace and comfort. I had finally found the someone I had looked for all my life; someone who would love me completely and never deceive me. Since then I've grown to love Him more and more, as I realize that in addition to loving me He has given my life exciting purpose. I am able to reach out to others in their loneliness and insecurity - with His love - to tell them how much He loves them.
What about you? Are you failing in your search for fulfillment through relationships? Are you asking eternal questions but hearing temporary answers? If so, you can find fulfilment and peace through a personal relationship with Jesus Christ.
In the Bible, Jesus says: "Behold, I stand at the door and knock; if anyone hears My voice and opens the door, I will come in to him" (Revelation 3.20).
Receiving Christ involves turning to God from self (repentance) and trusting Christ to come into our lives to forgive us of our sins and to make us what He wants us to be. Just to agree intellectually that Jesus Christ is the Son of God and that He died on the cross for our sins is not enough. Nor is it enough to have an emotional experience. We receive Jesus Christ by faith, as an act of our will.
You can receive Christ right now by faith through prayer. Praying is simply talking to God. God knows your heart and is not so concerned with your words as He is with the attitude of your heart. Here's a suggested prayer:
Lord Jesus, I want to know you personally. Thank you for dying on the cross for my sins. I open the door of my life to you and ask you to come in as my Saviour and Lord. Take control of my life. Thank you for forgiving my sins and giving me eternal life. Make me the kind of person you want me to be.
If you have any questions, just send me a message. I'd be happy to help you along in your spiritual journey.
Learn more about Jesus