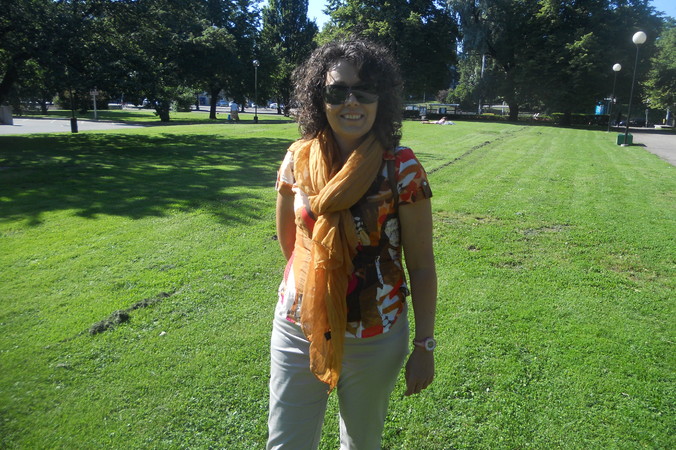 God hears me!
I was born in Germany and then my parents moved to Greece in order for me to go to a Greek school and become a good student. I remember myself struggling to get along with mathematics, not being able to understand a clue… I was feeling that life was hard. I remember talking to God and asking His help, but I was thinking that God is far away, not easy to reach. "Can He hear me?" I was wondering. I had learned that God is love and that He loves me, but I didn't really experience this in my life. I was feeling that I was not in peace with God, and that he didn't like me.
To me God was strict and distant
Till one day I heard someone teaching about God. He said that it didn't matter what I did, or how I was feeling. God didn't expect me to get better in order to accept me. I just had to put my trust in Jesus Christ and believe that He had died on the cross in order to pay for the penalty of my bad behavior, my bad thoughts and my bad deeds. I prayed to Jesus and asked Him to forgive my sins and accept me to His family. In the Bible it is written, "But to all who have received him – those who believe in his name – he has given the right to become God's children" (John 1:12). I didn't feel anything happening at this moment, but it was the time I came in peace with God. Later on I decided to live my life for Jesus, no matter what. I was feeling that He was challenging me to a new life with Him, and trusting that He had a perfect plan for my life.
When I took this decision I felt His joy feeling my heart and I was sure that I belonged to His family. He gave me many talents I now use for Him; I became more open with people and made new friends. He answers my prayers and I feel Him in my everyday life. He has helped me enter the University with a miracle, at the Faculty of Education.
I feel now His acceptance and love, even when I mess it up. And I know that He is always next to me, even if I don't feel Him, because He has promised so.
I now have found my purpose in life, which is to live for Jesus and to help other people know Him also.
Would you also like to start your journey with God? The good news is that this can happen to you, if you just ask Jesus to come to your life. And be sure that He will hear you!
Learn more about Jesus