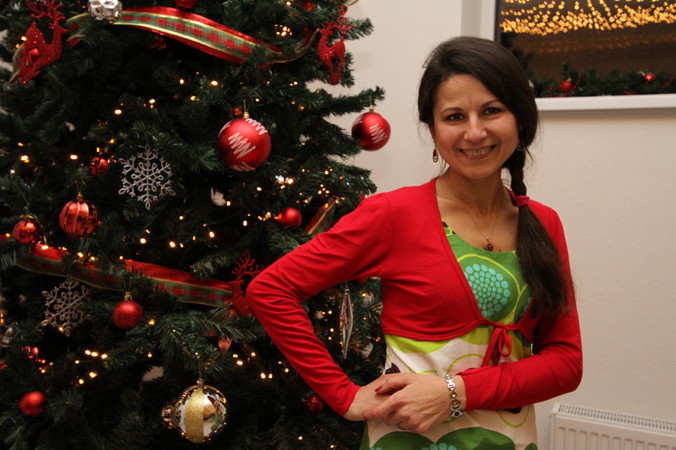 My Story
My name is Inga. I was born into an Orthodox family and heard about God from my grandmother. She was taking me to the church every Sunday, during the summer. She was teaching me that if I want to receive eternal life I have to be a good person and to keep all the orthodox traditions.
In my mind God was a strict one, who took good care to punish every committed sin. As a result, I was very obedient as a child. But when I became a teenager, I started teling lies to my parents because they didn't allow me to go to disco or to do what I want. I knew God was not approving my lifestyle and I was always afraid I'll be punished.
Interesting is that, because God loved me so much He took care to put in my dormitory room a christian girl, Tania, who shared with me the Gospel. Though I knew since childhood that Jesus died for my sins, nobody before told me that He made this sacrifice, so that I could have a personal relationship with Him and eternal life as a gift! It was very hard for me to believe that God was Love, because I had such a different perception of Him for almost 20 years. But the Lord touched my heart and in one of the evenings I kneeled down and prayed with very simple words: "Lord, if all I heard about You is true, help me to believe and accept You as my Savior!" From that day on my life started to change.
Even then, while student, I had the desire to commit my life to the Lord. After graduating University, I was accepted as staff with Campus Crusade for Christ, Moldova. I had a great desire to share with Moldovan students how my life was changed and how they can live with God.
Learn more about Jesus