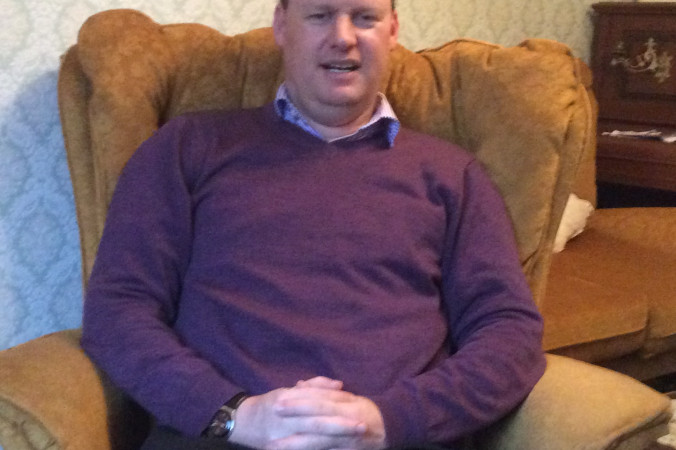 Testimony
I grew up in a normal Catholic family in south county Dublin, went to Mass on Sundays and holy days, prayed at night before going to bed. But it was a selfish prayer, what's in it for me. I used to to pray if I needed something, like doing well in exams in school and university. I reached a crisis point while going to University in Dublin. I tried the drink and night life culture but I realised I found no fulfilment in this. I thought there must be more to more to life than this. I cried out to the Lord and the Lord heard my cry.
I started reading a New Testament which had been given to me in primary school by the school principal. I especially liked reading the Gospels and St Paul's letters. The Word of God spoke to my heart in lines such as "Do you not realise that you a temple of the Holy Spirit?" I started getting a lot out of attending the vigil Mass on Saturday evening, the first Sunday Mass rather than the last one.
In the year 2000 I was vaguely aware of World Youth Day taking place in Rome, and this piqued my interest. In late 2000 and early 2001 I was ripe for an invite to attend a Youth 2000 retreat. On Ash Wednesday that year I resolved to go to early morning Mass for the start of Lent - the Lord blessed my small effort in a way which I couldn't imagine at the time.
My best fried who I knew had a strong faith and was different to my other friends invited me to a Youth 2000 retreat in March 2001 which was taking place in Dublin. At that retreat, I met Jesus in the Blessed Sacrament, with other young people gathered around Jesus praying the Rosary. This was something I had never seen before. Other young people had a joy that I wanted in my life. The Lord changed my life, and I thank the Lord for coming into my life in a special way.
From that day I grew in my spiritual life as I got to know Jesus Christ in a real and personal way. I grew in trying to serve Jesus and follow his calling in my life. One of the first things I did at that time was to help with a soup run in Dublin city centre. I learned that it is in giving that we receive, as the Lord is never out-done in generosity. It was a time of honeymoon in the spiritual life, which eventually came to an end.
I realise though that even in the hard moments that Jesus has always been there for me. I have seen the Lord bless me and act in my own life and in the lives of others. The Lord has given me a great group of friends and brothers and sisters in the Lord. The Lord has given me the privilege and joy of trying to serve Him and His Church through Youth 2000, the Irish School of Evangelisation, in my parish, and other initiatives and ministries. He has also given me the privilege of trying to share with others what I have myself have experiences. I have had the joy of having a personal relationship with Jesus, and being nourished by the Sacraments and the Word of God, and experiencing the Holy Spirit in my life. I can certainly say with Mary that "the Almighty has done great things for me, and holy is His name."
Learn more about Jesus