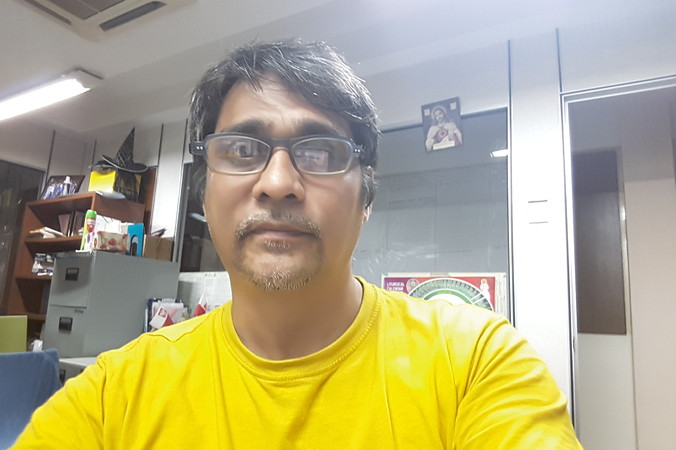 2 Dreams and a Hug
It was around 2.30 am that I woke with a shout covered in cold sweat, fear clutching my heart. afraid and alone in a dormitory of 60 snoring boys. The dream I escaped from was of a place where i was completely alone and where I cease to be. An answer to the question I was contemplating just before falling asleep almost 4 hours before; "What If there was nothing beyond death".
I changed my shirt which was drenched with my sweat and laid back down staring at the ceiling.
Soon I was in a dream that was not a dream for I was aware that I was sleeping at the very same moment.
I was everywhere.
All knowledge was reveled, all my questions were answered in the most simple clear way, (Blinding Flashes of the Obvious). even as I thought of a question a complete explanation was already present. I flew and swam through the sea of stars and experienced complete freedom and no condemnation.
Time was not a factor but a realization came to me that as I was flying through knowledge and as much as I wanted to stay and explore further, I knew that I had wake up or I would be found dead in the morning on my bed.
Deciding to wake up, the answers slowly faded and I was left grasping for just a morsel of knowledge. As consciousness returned to me, I knew that I would not be able to recall all that was revealed except for the memory that there are answers to each and every question I had thought of until then and would ever consider, answers so simple that questions are unnecessary.
I awoke fully rested and at peace, full of confidence that there exist a place in the universe from which we originated that is not physical and transcends our mortal bodies to which we will eventually return upon the death of our Physical body to find our true home.
18 months later I attended a Charismatic Youth Retreat, which was held in an old Convent next to a 100 year old Church built at the foot of a Hill in Kilan Pau, Taiping, Perak, Malaysia. On the second day of the retreat around 10pm during the final session for the night the presenter ask any one who still had Doubts to Challenge God to reveal Himself. In the instant after I said "Show Me" I was lost in a most loving embrace I have ever experienced, a Peace filled me to the core of my being and Love enfolded me, somehow I knew I was hugged by Jesus and like a child I just rested in His arms.
From the moment I woke up almost 2 hours later to this day, there has never been a moment of doubt in my mind that; Jesus is Truly Alive, That He loved me and that he desires for everyone to know him.
This brief encounter confirmed the Faith of a young boy who challenged a God he doubted. I received this Grace, mercifully given to me because I asked. Every since that day I have had a thirst to get to know Him better. The bible was and is my constant companion as i journeyed towards Him.
Upon completing High School I applied to join the seminary but was told to go and work first. I joined the Army and 8 years later I again inquired to train for the Priesthood through the Society of Jesus and was told that I did not have a vocation.
Devastated I turned angrily away from God for rejecting me and cried disappointed tears while with the same breath I asked him to help me accept his plan for my life. In answer to my prayers, I met a lady that very day to whom I married the following year. Now 23 years later we have 2 children (teenagers) and i have been blessed with numerous opportunities for serving God and my fellow man.
It has been an exciting journey, challenging at times and my Faith in God's providence and plan for my life has been tested on a many occasions but fortunately for me this Faith has through the Grace of God remained steadfast.
I pray for and invite anyone who doubts the existence God and the relevance of God in his /her life to shout out your own "Show Me" challenge to God. He lives and He will answer you.
Learn more about Jesus