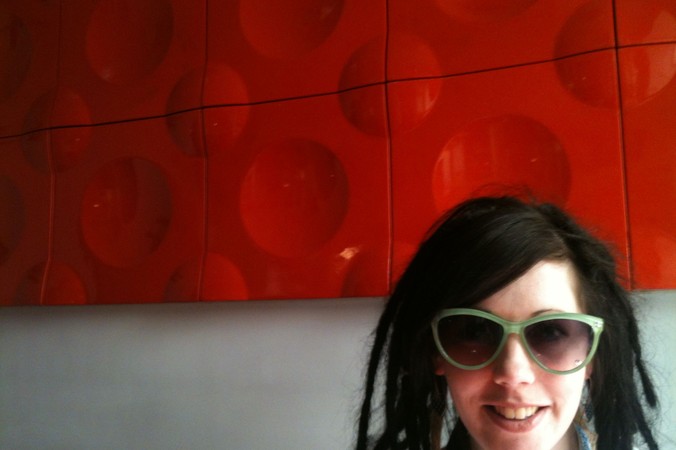 Sown in tears but reaping joy!
'THOSE WHO SOW IN TEARS WILL REAP WITH SONGS OF JOY.' PSALM 126:5
MY BOX
My life so far, as with most people, does not fit in a perfect little box especially not a perfect little Christian box. Although I was raised in a Christian home and have called myself a Christian my whole life, it still didn't stop terrible things from happening in my life, events that when I think back to them I struggle to believe were real.
Yes, my life has some awkward bits that just don't fit in the Christian box - most notably, an unfaithful ex-husband and untrusting divorcee.
THE START OF NORMALITY
I went to America as an exchange student at the end of high school. I lived the American Christian dream - I went to a good church, had good Christian friends and got good grades. I came back to the UK with a great life experience and a stronger relationship with my Saviour.
I also came back to the UK having met someone very special; a fun and loving Christian guy, who I had been friends with all year and started going out with 3 months before I left. After two years of a long distance relationship, with the blessing of God and our families, we were married. Although I was 19 and he was 20, we were sure in our love and God's will that we were meant to be together. I lived in America with him, and was happy to sacrifice my life in the UK to do so.
THE PAINFUL BIT
We led the normal young Christian couple life, settled in the family Church he grew up in and got involved in a young people's ministry that worshipped on Thursday evenings. Although we faced the regular turmoil of being so far away from my family, we were happy together.
Sadly in January 2007, this blissful Christian existence suddenly changed and our four-and-a-half year marriage disintegrated.
My husband disappeared one weekend. After letting the police and my friends know, I started desperately looking for clues regarding his whereabouts. It turned out he was not the man we all thought we knew. He been leading a totally different life, complete with an apartment and debts, with another woman for at least 18 months. Despite my family trying to talk to him and his family, he never spoke to me again after that day and our hopes of reconciliation or repentance crumbled. I filed for divorce. The journey my family and I have had to take since has been immense and tough.
God has spoken to me through songs, verses and people over the past few years, and one reoccurring message is this from Psalm 18 v 16-19...
HE REACHED DOWN FROM ON HIGH AND TOOK HOLD OF ME
HE DREW ME OUT OF DEEP WATERS
HE RESCUED ME FROM MY POWERFUL ENEMY,
FROM MY FOES WHO WERE TOO STRONG FOR ME.
THEY CONFRONTED ME IN THE DAY OF MY DISASTER,
BUT THE LORD WAS MY SUPPORT.
HE BOUGHT ME OUT INTO A SPACIOUS PLACE:
HE RESCUED ME BECAUSE HE DELIGHTED IN ME.
THE FINAL LESSON
I have learnt from this experience that I had been putting my ex-husband ahead of God. He had become the reason I got up everyday, the reason for me to be. When I found out about the affair, I felt like I had lost everything - nothing in the world made sense or seemed real. I had no hope, I saw no good future. However, even during that time I couldn't let go of my faith. God was now all I had and I was scared out of my mind at the thought of trying to live without him. I had to believe he was in this somewhere.
He brought me through and I see my God in a clearer, deeper and more intimate way. My God rescues me when I don't even know I need to be rescued, he heals me when I think healing is impossible and rebuilds my life when I see no purpose for it.
One of my favourite songs from a band called Showbread words it beautifully….
JESUS MY HEART IS ALL I HAVE TO GIVE TO YOU, SO WEAK AND SO UNWORTHY,
THIS SIMPLY WILL NOT DO, NO ALABASTER JAR, NO DIAMOND IN THE ROUGH,
FOR YOUR BODY THAT WAS BROKEN, HOW CAN THIS BE ENOUGH?
BY ME YOU WERE ABANDONED, BY ME YOU WERE BETRAYED,
YET IN YOUR ARMS AND IN YOUR HEART FOREVER I HAVE STAYED
YOUR GLORY ILLUMINATES MY LIFE, AND NO DARKNESS WILL DESCEND,
FOR YOU HAVE LOVED ME FOREVER, AND YOUR LOVE WILL NEVER END
BACK TO THE BOX
Whatever shape people may think the perfect box is to fit your life in, I can honestly say I am glad mine doesn't fit. I am glad today of the good, the bad and the ugly in my life, because the real perfection in my life is in God's ultimate victory in every circumstance and how clear that is.
I know I am alive today, with a new life in a new city, having had many new experiences and opportunities over the years, not because of my own strength but the strength and love of my God.
Learn more about Jesus