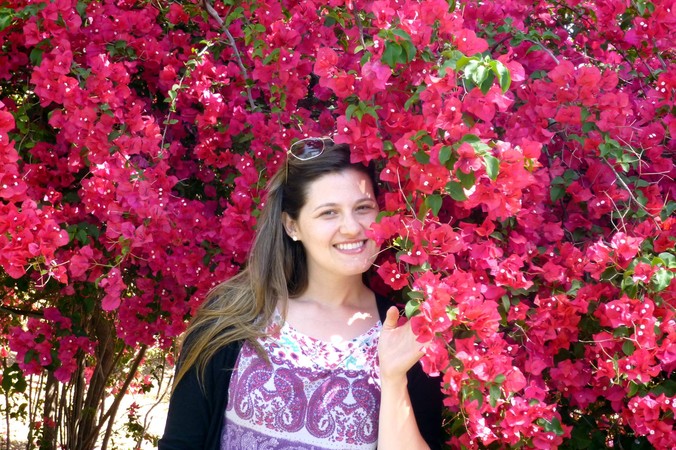 Criticism X Love
I'm Michele, I'm in my thirties and I'm from Sao Paulo, Brazil.
It's common for people outside of Brazil to have a stereotype of Brazilians as really happy people, that dance around all the time and have a light way of living. My story is very different than that.
I grew up in a normal middle class family in Brazil. In fact a great family. My mom is a nurse and my dad works for a tv channel. One of my grandmas helped raise me. We are all very close.
But one thing was always very present in our family: Criticism. Although my family was very warm full of hugs and kisses, they sent me mixed messages that I was loved, and yet that I was a terrible person that would never be loved by anyone outside of our family.
I felt like I could never be good enough, no matter what I did. I was only loved when I behaved perfectly, but when I misbehaved I got the impression from my parents that their love for me wasn't there anymore. Sometimes my mom would goes days without talking to me. It was hurtful and confusing.
Even if I apologized my apologies would be rejected – they said that I was unbearable and I would never change. Sometimes out of their anger they would say: "You're impossible, you're unable of change. I can't believe that your friends like you. I'm sure you will never find a man that will love you."
These words made me believe there was something deeply wrong with me. I believed that nobody liked me and that if people would get to know the real me they would reject and leave me. Of course, I felt very lonely. Sometimes though I would pray that God would make me a better person – but it never worked.
I used to go to church with my grandma. My main motive to go to church was so that my grandma would love me. I wanted to be a good granddaughter. But I still heard a condemning voice: now God was watching my every move – so I needed to be perfect all the time.
I learned a lot of unhelpful things at church but one thing I learned stuck in my heart: that I could pray and ask God for good things.
So I remember that I started praying for friends. Friends that would love me for who I was. You can imagine how surprised I was to meet people at my university that liked me and wanted to be my friends! These new friends believed that God loved them and that he was forgiving. He didn't expect me to be perfect but took me the way I was.
But things only began to change for me when I started discovering what God says about me. I knew the bible said God loved me but that seemed so impossible and vage. What did that mean? How did that make a difference in the way I felt about myself?
Through my friends I started understanding and experiencing the love of God. They didn't stop loving me when we disagreed and they helped me see the good things about myself and fight they lies in my head that no one liked me.
I stared to see that although some people can hurt you deeply God also chooses people to bless you and to show Himself to you. I love my family and I have forgiven their inability to love me perfectly. But God has used people in my life also to heal me from to pain caused by others.
Not long ago I met a really great guy who had feelings for me. Like many times before I wanted to run. I believed that if I decided to be with him he would get to know me and realize I was a horrible person and leave me. But the more I got to know him and the more he got to know me I got the sense from him that he loved me even though I was not perfect. Contrary to my parents, he forgave me when I apologized and helped me grow. We got married a year ago!
God used and still uses my relationships with my friends and husband to show me his goodness and to say to me that he loves and forgives me.
Learn more about Jesus