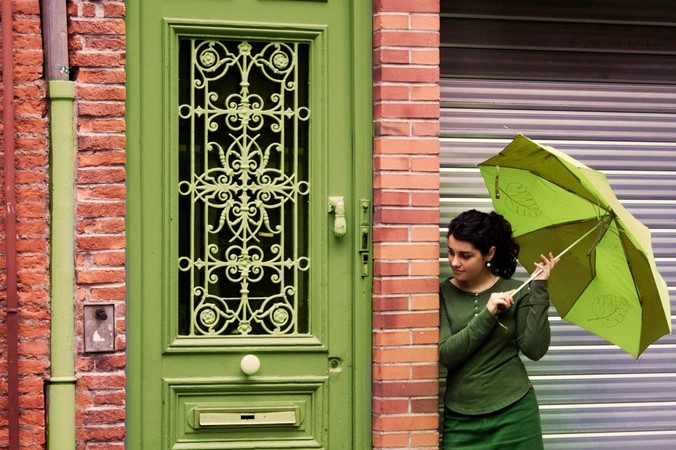 Free and happy !
My greatest joy is to know God and be known and loved by him.
How is that possible? I mean... who can really know God?!
Well, I do, to some extend. Of course, I don't know all about him and I have a lot more to discover. But I know enough to have this very special and personal relationship with him. He gives me freedom to be happy, freedom to be myself.
So, how do I know God?
Hanging out with Christian friends led me to this conclusion: They were FREE. Free from the fear of being rejected or unloved, free from anger, free from the pressure of society, free from any addiction etc... They were free to choose to love others before themselves, free to forgive, free to be happy even in hard times, free to be different, to be themselves.
How can that be?
Because they knew God and he was pouring his love into their lives. With him, they had the strength to follow the path that was meant for them. God met me when I was 15.
However, a few years later, I realized that I wasn't free anymore. I was still happy, most of the time, but it wasn't the deep happiness I once knew. I wasn't at peace anymore. I knew deeply that I was not the girl I should be. Somehow, my life didn't look right to me. Then, I realized: I'm far away from God.
I wanted to be close to God again and do the right thing with the life he has given to me. But how?
Here is God's answer to me 'My grace is sufficient for you' (2 Co 12.9). When I read this passage in the Bible it was like if God was telling me 'You can't live the life you're meant to have without me. I don't blame you for failing, I forgive you. My desire is to be fully in your life so I can love you and guide you where you're meant to go. There you'll find true freedom'. Yes, sometimes God uses short sentences to say a LOT. And this 'LOT' was so true.
It changed everything! I found again what it meant to be truly free and to live with God.
That is life and I love it!
I love reading the Bible and discovering who he is and his teachings. I love talking to him through prayers.
He gives me what I need to live the life he has for me. Here are a few examples: when I'm tired, he gives me strength and motivation that, honestly, I don't have myself. If I'm sad, he will give me peace, or bring someone into my life that is going to tell me the exact word I needed. If I'm stressed, he "randomly" makes me meet a friend who distracts me and helps me relax. If I feel hopeless, He makes me read promises in the Bible that are the ones I needed to hear. Most of the time, He leads my life in ways I would never have expected.
Making decisions with him is definitely the best option. I learn a lot about myself too and how my life can be meaningful. I know he is fully present in my life even when I have the tendency to keep things away from him.
The result: I'm freer, happier, and more peaceful.
Learn more about Jesus