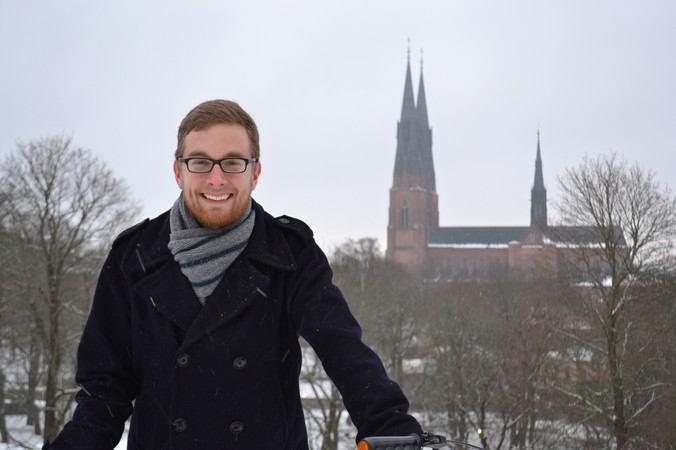 I've always been loved
When I was young I thought, to be a good boy, a good Christian boy, I had to keep my eyes closed for the entire time the pastor prayed. It's harder then it sounds. I couldn't do it, but that is how I based my life. Do good works, and be rewarded. I desired to be loved. Say "please" and "thank-you," and in return feel loved. Keep good grades, and in return feel loved. Don't smoke or drink, and in return feel loved. Be president of my Senior Class, and in return feel loved. Graduate, and in return feel loved. Go get a good-paying job, and in return feel loved. As I did these things the exact opposite happened, with each action, I did not feel loved. I realized that I could never be loved by these thing. I discovered a hole in my heart, and nothing was filling it.
During my Senior summer I decided that my actions weren't "radical" enough to fill that hole in my heart. I began to drink, to feel loved. I dated several girls, to feel loved. It wasn't until one morning my freshman year of college that I realized that once again I couldn't do anything about condition. I was helpless. My heart could not be filled by anything I did or could do. Stumbling out of bed, I fell to my knees and asked God if this was all life was to be, I was done with it. If it was created to be this empty then I was ready to give up & not live anymore.
There wasn't a big booming voice that directed me to get up, but my heart feel LOVE. God began to show me that he loved me. He showed me his son, Jesus Christ, who died on the cross for my drinking, fooling with girls, "good" deeds, secrets of my heart; my sins. With him dieing a human death meant that my life of endlessly searching for love was over. A life full of abundant love through God was here.
I am loved. And I have always been loved; by God.
I accepted this love by believing in his Son & his resurrection. From that moment on He has shown me a life full of love. He continues to teach me everyday about Himself and how much He loves to see me grow.
Learn more about Jesus