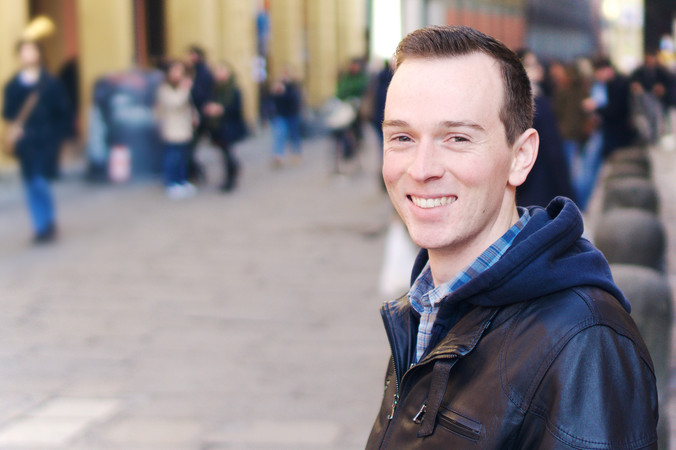 Would You Rather: Have a Cold Sandwich or a Feast?
"Why can't you keep your freaking hands off MY life?" I exclaimed in my typical exasperated fashion. "I just want to be a normal University graduate: get a job, get married, have kids, and live the way I think is best. I don't want to go to Italy!'' One would think that after 19 years of being a follower of the King of all power and knowledge that I would have figured out that perhaps He knows what He's doing.
To continually remind me, God has decided to test my trust in Him and willingness to renege control of "my" life countless times. Naturally I am a person of minimal change and a calculated risk taker. If I cannot analyze and come to a conclusion that the rewards of something at least equal the risk, then I usually don't do it. Ever since 4th grade God has placed me in situations where I had to fully rely that this was best for me. So far, God has a perfect batting record.
God calling me to Italy was not part of my plan. All I wanted was to start working like my friends and start looking for my lifelong partner while making the transition from college to normal life a little smoother. My plans for the future were drastically changed with one wish from God: Go and proclaim My name. I am glad that I obeyed.
Seeing the Holy Spirit work quietly in the hearts of the students in Bologna has been reward enough for giving up a year of "normal life". But in addition to that, God has grown areas in my life that have been weaker points. I have gotten to witness different cultures and become more connected to God's heart for all people. And once again, God has proven that His plans are always 100% a sure bet.
I hope that one day I will have an unfaltering faith in God that He deserves. Until then, I will continue to remind myself of everything He has done and a wise metaphor my mother would use when I was younger: "Brant, it's normal to be ok with what you have and what you think will be best for the future. But it's like eating a cold sandwich when you could be having a feast instead. All you need to do is trust God with the life He has given you and I assure you, His plan will far exceed the quality of yours." So in conclusion, I have a question for you, the reader: will you trust God with your life? Do you desire to have a life that is so much more satisfying and enriching when you allow God to be in control of it?
Learn more about Jesus