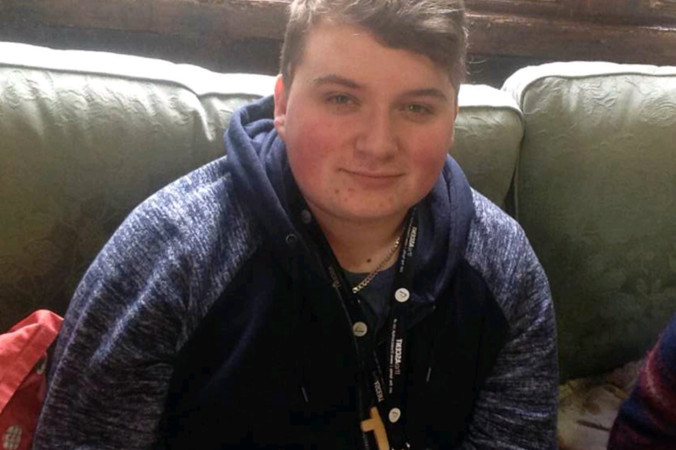 Step by step
Hello there ? So my name is Antoni and I'm here to tell you guys a little bit about myself. I was born in United States of America into a Catholic home, and I've always kept to my faith, one way or another. You know I didn't really get a choice, I was kept in my faith by my mother and my grandmother, but I don't regret it because God has done many great things in my life, of which some I will say.
At an age of about 15 I became a typical teenager, you know, not carrying about grades, being rude, disrespectful, lazy etc. This was really effecting my family, especially my relationship with my grandmother, I was just to rude to her and got really angry at her when she pointed out the truth to me. My mother was very patience at this point. Overall I was getting to a stage where I was asking my mum, if I can make my own choice about going to church on Sunday, I wasn't praying to much and spent a lot of my free time on the computer.I was pretty lonely in all of this, well I had my family, but I didn't take what they said to heart.
Early 2015 my mother came across a catholic carismatic community called "Cor et lumen Christi" and she brought me along to it, to see what it is, I was 16 at the time. And first time I went I rember it was well weird with all the singing and praising Jesus in a way I've never seen before, but I went again. The first conference I went to was a youth conference, and there I met a priest who changed my life. I asked him to help me which he agreed to, but contact died down after about a month until I really hit bottom about 5 months later.
When I reached out again late may in 2015 I stuck to it ,we talked on regular basis and I asked him to be ve my spiritual director and he did. 2 weeks after I reached out for help to God through the priest, God gave a best friend out of nowhere which I was really glad for, my best friend was freshly converted to stronger catholic . 3 months after we met, we went to Medjugorje where many great things happend aswell.
Through the help of the priest and my best friend I was getting closer to God. My best friend pushed me more towards the community as well which I joined next year and I have been committed since.
God works in his mysterious ways and I notice it more and more when I'm trying to live in the good life. Things happen around me that would never happen before. And the great thing is, THIS IS JUST THE BEGINNING!!!!!
Learn more about Jesus