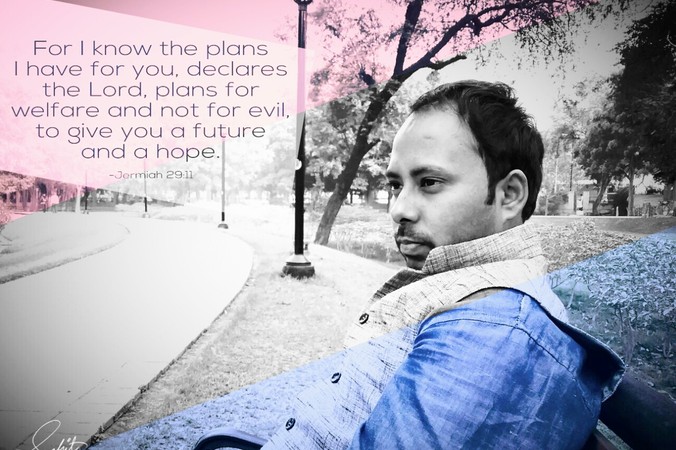 JESUS....The Way Truth & Life !
Since my childhood I was searching what is the truth about Life. But I never found the truth about Real Creator of This World. I found Jesus Christ.
Jesus came in my life when I was walking alone in my life. he called my name I heard his voice, he said,"Suchit I will do wonders in your life, beacuse I love you. Since, today he has done many great things in my life. For me he is not just, God but True Heavenly Father.
I received new spirit from Jesus Christ. he Saved me. he paid the price over the cross for all my sin. It's not because of me but because of his great love I am saved today.
I found the truth about the creator, Jesus Christ is the only real creator of this world, Today, Jesus can change your life, because he love you. he can give you the peace, which world can not give. He can give you salvation and eternal life. all you need to trust in him and accept him.
He will wipe every tears and change into happiness.
Jesus said,"I am the way the truth and the Life."
Learn more about Jesus