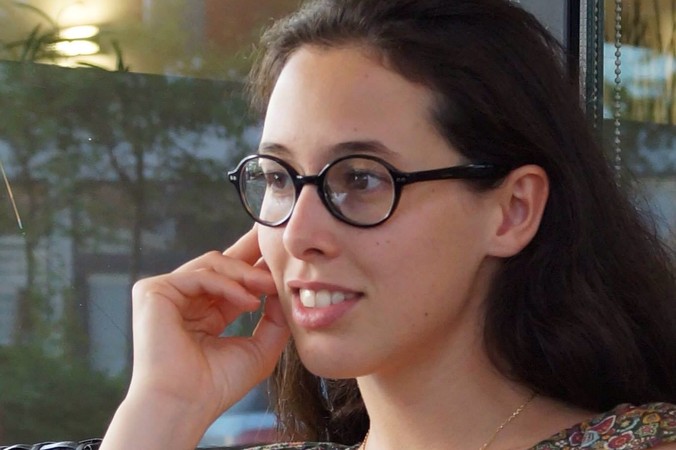 Saved from anorexia
Born without a father, of a very young mother, into a difficult situation where poverty and loneliness reign, I begin a life of suffering and violence. Men hurt us, physically and morally. I put up with them. Despite everything, we manage, my mother, my young sister and I, to be content with the very little that we have. God already cares for us, even if we are not aware of it yet.
One day, we are sent to a Christian shelter for women and families in distress. My mum meets Jesus there and her life changes instantaneously. Consequently, mine does as well. We start going to church. My mother meets my current adoptive father there. They get married and, while there are already four girls in the family, they have two boys together. We seek unity in spite of the difficult situations (my father's divorce before his remarriage with my mother and the tense relationships between his daughters and us). As my "new" father is a doctor, we live from now on in affluence. This sudden change is difficult for me, without even taking into account all of my childhood traumas, especially the experience of being abandoned by my biological father.
At the age of 14 years, I fall into the vicious circle of anorexia which destroys me even more every day. Sent to hospital, I don't have any contact with my family for a few months. There in hospital, while I'm dying, God comes to fetch me and finds me. One evening, by a miracle, I eat the whole meal on my tray and then, I pray to God, asking him to heal me. It has been a very long time since I have eaten r prayed. It's hard. I fall asleep and the next day I am healed, in my heart and my body. My life changes in only a night! God adopted me into his family. I get baptized at 16 to put my life in God's hands.
Now, I live for God and through Him. It's not easy every day but I know that He is with me whatever happens, even when the trials of life assail me. Being a Christian doesn't mean that we have a problem-free life. For example, I have been ill since my birth and 2 years ago, my best friend died of skin cancer and I cared for her in this fight until the end. But I found peace, joy and love, which are my reasons for living. God has a plan for my life!
I pray for you who is reading my story, for God to touch your heart. It is my story but it is most importantly God's one, of what He has done in my life. He is amazing! You too, He created you and wants to save you, He loves you and you are a precious person in His view. He has a plan for your life. Contact me to know more and with pleasure I will reply to you.
Noémie
Learn more about Jesus