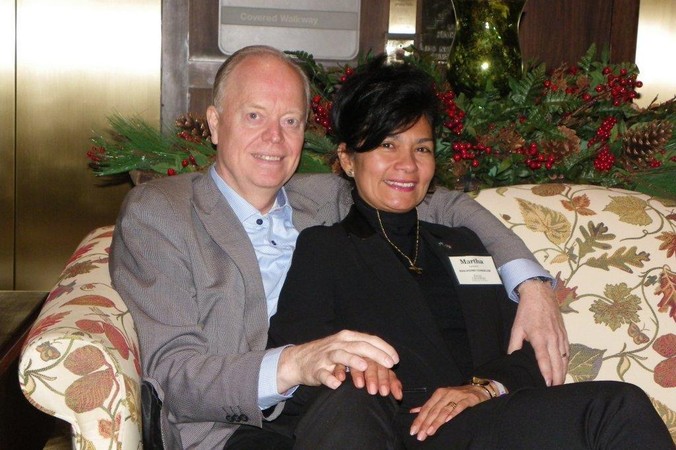 When I gave up, Jesus came into my kitchen 2 Nov, 1992
NEWBORN IN JESUS
When I gave up, 2 Nov 1992, Jesus came into my kitchen and gave me a NEW LIFE.
I was 14 years old when my father one day, started to stab my mother with a big knife. He thought that he killed her. He committed suicide by the way after what he did to my mother. He put dynamite in his mouth. He dies by the way but my mother survive. It was a miracle because there were 6 small children waiting for her. My mothers parents die when she was 4 years old. She was very longly. When I was 17 became singel mother with my little Son. Very hard for me and especialy in Southamerica. I met a man when I was 20 years old. We married and move to his country. I became a wife, married and mother to 2 new babies more. I started to see the problem in our marriage, he was drinking alot and gambling. The divorce was a fact. I met a new person in my life and had a relationship for 13 month. He became my God. One day I saw my God with another woman. I couldn´t believe it. I felt, he betrayed me. So I decide to committe suicide too as my father did.
Committe Suicide
I prepared a table with everything, tablets and poison. I started in the morning, giving my children, breakfast. And suddenly I saw a vision. I saw a woman with a sign in her hands. It was written: JESUS IS LOVE. It never happened to me before something like this.
I decided to leave my children in the kindergarten, suddenly the woman I saw in the vision at home, touched my shoulder, she saw that I was crying alot. She asked me, if i will come into her office. Yes, I will, I answered.
She listened to my story for two and half hours. When she says: Martha if you beleive that the whole world turn you back, there is still one who loves you. His name is Jesus Christ and he saids in John 14:6 I am the way, the truth and the life. No one can comes to the Father except through me.
By the way I understood that I need to go and talk with God, my Father. Walking back in a long hall, I heard Jesus voice for the first time in my life. He says: The Bible
I knew that I got a bible from a friends mother. I went home and I try to found it but it was not possible so I was so disappointed of me. I fell on my bed and there was my bible.
God started to talk to me. I listened to him but it was many truth that I couldn´t accept. So I fell down om my knee and start to shout: If there is God come to me!
JESUS COMES INTO MY KITCHEN
I started to talk with him and suddenly GOD THE HOLY SPIRIT MOVED IN ME. And then I WAS MOVED TO A HEAVENLY PLACE.
I saw an empty Cross. It´s chocking me. And Jesus was there, telling me why the Cross was empty, because he was a live.
I want to tell the whole world but the Lord make a big CINEMA in the front of me and show me all my dirty life. I started to cry and say: put everything in my account, tell me what you want me to do? He says: Give your heart to me.
I did and today since 22 years ago he gave me a New Life.
Today I am serving him every time, Consulilng by Internet Ministry, in the church and making outreach. I am married since 1998 and Jesus help us day by day in our relationship. The Lord Jesus gave us two beautiful children and today 2020, 4 grandchildren. Praise the Lord Jesus!
A NEW LIFE IN JESUS
He will do the same for you! Just pray with me wright now:
Lord JESUS I give you my heart. I don´t know you but I need you, I am your from today. I Jesus name, amen,
My story in spanish
https://www.youtube.com/watch?v=SGUOFh3-z-8&t=871s
www.infinitasweb.es/martha
https://www.youtube.com/watch?v=A0soH-lsmdY&t=8002s
https://www.youtube.com/watch?v=kGB6WFSnbCY
My story in swedish:
www.hittagud.se
https://hittagud.se/gud-har-forandrat-deras-liv/ensamstaende-mamma-fann-hopp/
https://www.youtube.com/watch?v=LLJwrWWLYJk&t=1s
www.youtube.com/watch?v=LLJwrWWLYJk
Learn more about Jesus