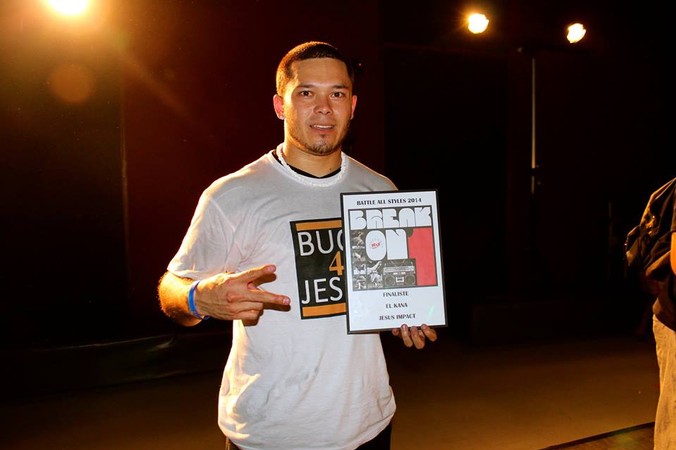 My Gift to God
My name is Kevin Tessier and I am 26 years old.
My childhood
I live in Noumea in New Caledonia and I had a happy childhood. My family was catholic but we were not very much involved in our faith.
Accept Jesus and choose to turn to Him
In year 2000, my mother came to the knowledge of the salvation through the Word of God and was baptised the year after. My younger brother and I used to go with her to the cell prayer groups regularly and to worship. We had accepted Jesus in our lives as our Saviour and Redeemer. It was in 2007 that I decided to be baptised, to live with Jesus Christ and to serve Him. In 2009, I became member the Pentecostal church of the Assemblies of God of Normandy in Noumea. I found there many young boys and girls of my age who were zealous for the Lord and I learned, that we should use the skills and gifts that God has bestowed upon us to serve Him and to glorify Him: dancing, drawing, music, singing…. Whatever skill we have, we should be able to use it to glorify God.
My gift to God
That same year, before being member the church, I started the Krump dance. I decided to dance for the glory of God. We had our little group in the neighbourhood area and it was called "United Krumpers". We prayed before and after each training session, before and after each Battle and we did not feel ashamed to say that we dance by the Grace of God and for His Glory. I became a member of the group GBY (God Bless You) with was attached to my church. We danced and performed on stage in some plays in the neighbourhood areas, during the evenings whenever we had our Bible campaign, aiming to share our faith with our art.
A new encouragement in God
In 2012, I encountered many months of hardships and trials and I did not want to do anything. After a long period of time, I decided to come back to God again. I then discovered a new urge to serve God, especially through dancing. This feeling became stronger and stronger, there were still some ups and downs, but I kept going on keeping God in the centre of my life.
Holding strongly on God
These last three years have been most fruitful to me. I took part in more that twenty events as participant, as member of the jury and even as candidate for the Battle. I was finalist in some ten events and won twice the finals, thus becoming in 2015 according to media, the best krumper of New Caledonia. God taught me patience, perseverance and respect through dancing. He gave me the opportunity to live wonderful moments like when there were articles on me and when I was being interviewed … and all to the Glory of God for without Him my art would have been nothing.
I am today the leader of the group "Heaven's Fighter' and I keep up dancing to honour God, to share my faith and I am convinced that God plans on even greater things for me…
Kévin
Learn more about Jesus