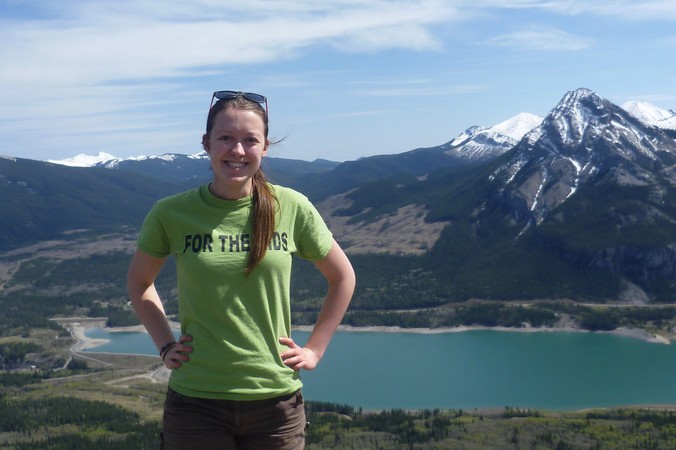 The Freedom of Surrender
Hi! My name is Evalina I was raised in a loving Catholic family in Calgary, Alberta. We were always active in our parish and made family a priority. When I left home for University, I got involved with the Catholic Chaplaincy on my campus and I started to desire a more adult prayer life. However, I did not yet realize that I was desperately holding on to harmful aspects of my life. I began living a double life, going to Mass on Sunday and then getting swallowed up by the party culture the rest of the week.
Although I tried to follow the Church's rules, I pushed the limits to a point where I could enjoy pleasures exactly the way I wanted. I knew I should be turning to God to fulfill me, but instead I continued to turn to drinking, physical intimacy, and a desire to be popular. After months of trying to fill my loneliness with all the wrong things, it caught up with me in a night of partying. I was weighed down with so much shame and was in disbelief at the person I looked at in the mirror. I felt helpless as I started to see that it was more than just the one night of mistakes. I knew that this person I'd become wasn't me! Something big had to change.
Eventually, I got up the courage to go back to confession. As I knelt down and told my deepest regrets to the priest, I knew that I was surrendering those parts of my life directly to Jesus and committing to live no longer for myself but for Him. That confession welcomed the Holy Spirit to transform everything I'd kept hidden from Him for all that time. I came out feeling like I had turned the page to an exciting and hopeful new chapter in my life. The world looked different to me; Jesus was now my purpose.
My story is truly a love story. Jesus is the only one who knew every single thing about me, and yet loves me more than I could ever comprehend. I used to resent the sacrifices I was told I had to make to be closer to God; but I now fully believe that these sacrifices are not burdens, but blessings to make life what it's meant to be. By letting go of the parts of my life that were hurting me and pulling me away, our Father could enter into even the darkest places and fill them with light and forgiveness. If you've ever been in love or witnessed it, you would know that it truly makes every single aspect of your life easier, brighter, and filled with purpose.
Is there a sinful habit or tendency in your life that you are keeping from a deeper relationship with God? If you just give Him permission, He can make all things new.
Learn more about Jesus