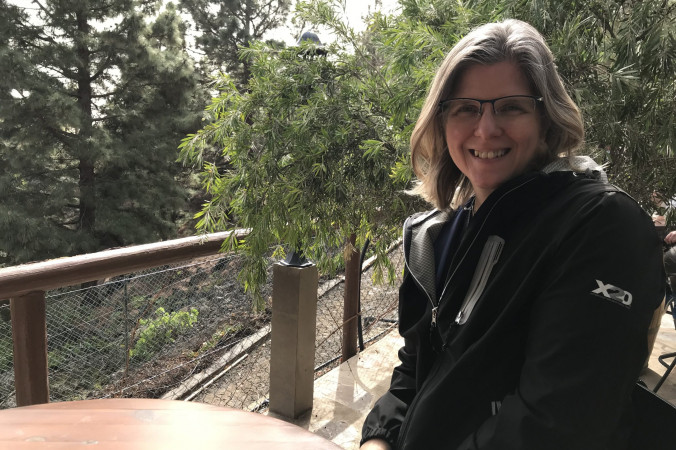 From Stress to Rest
WHY AM I SO STRESSED?
I don't like to admit it, but I often find myself asking, "Why am I so stressed?" My answers vary:
I don't live up to what I think a good friend, daughter, or wife should be.
I'm afraid that if I give honest feedback about a problem at work, I will get into trouble.
Once again I overate, and I feel worthless.
I have back problems, and I'm nervous about my future heath.
Each of these stresses is a fear that weighs me down. I try to control the fears by doing all the right things and keeping everyone happy. It not only doesn't work, it is exhausting. I am tired, and I long for rest!
A PERSPECTIVE THAT CHANGED MY LIFE
A while back I was reading the first couple pages of the Bible. It mentions that God created, said, saw, separated, called, made, blessed, gave, finished, and even rested.
What I read touched my core. God was in control of creating it all. He was the center. His incredible design, authority, power and care in creating the world were also used in creating me. My mountain of fears that I try to "control" became like molehills when I saw who God was.
A RELATIONSHIP THAT CHANGES MY LIFE
My relationship with God actually started over 20 years ago when I first understood that I can't control everything. Growing up, I genuinely wanted and believed I had a relationship with God because I was kind, hadn't killed anyone, and always did what my parents and teachers asked me to do. One night I took an honest look inside of myself and had to admit that although I had done a great job of controlling the outside, my inside was stained with unforgiveness, bitterness, and jealousy. For the first time in my life I realized that this is something I can't "control" or wipe away. It finally clicked in my brain that I needed Jesus. That night I accepted that God sent Jesus to wipe away those stains inside of me, and I began to experience "rest" in a real relationship with God.
Life still has stress that surfaces as fear inside of me. But I'm learning to confront it and take action with a new perspective. God doesn't ask me to live up to others' expectations, look a certain way, or obsess over my health. Instead, God invites me to draw close to Him, lay down my fears, and remember the security I have in my relationship with Him. It is here, knowing that God is in control and that He loves me, that I find rest.
Are you longing for rest? I think God wants you to know His true character and to begin a loving relationship with Him. Write me a message and share what you are trying to figure out about God.
Learn more about Jesus