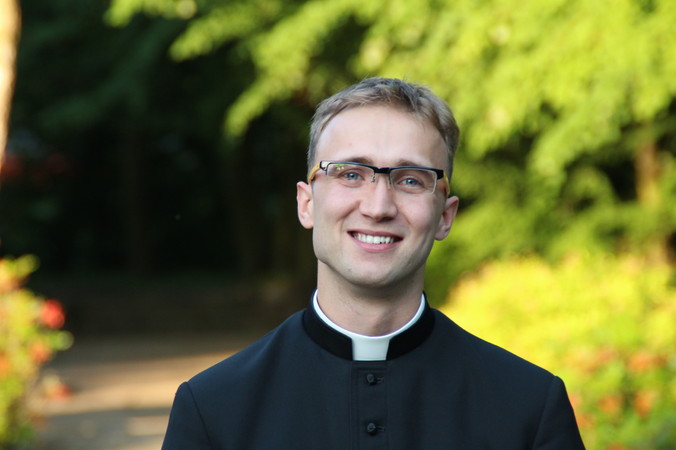 "Spotkanie z…"
Praca, szkoła, modlitwa to nie wszystko – potrzeba czegoś więcej, potrzeba relacji. Człowiek stworzony jest do zawierania różnych relacji. Mam na imię Dawid i jestem klerykiem III roku WSD w Pelplinie.
Seminarium daje nam szeroką gamę praktyk pastoralnych i to właśnie w ich trakcie, podczas spotkań z osobami z niepełnosprawnością, doświadczyłem przede wszystkim większej bliskości Boga, a także drugiego człowieka. W ich uśmiechu, radości, łzach, w spojrzeniu (spojrzeniu pełnym zaufania, dobroci) dostrzegam wielkość, miłość i miłosierdzie Boga.
Zawsze kiedy spotykam się z osobami z niepełnosprawnością ruchową, intelektualną czy ruchowo-intelektualną, w moim sercu odczuwam, wręcz dostrzegam obecność Boga, której każdy z nas tak potrzebuje. To jednak nie wszystko – czuję wewnętrzną radość i pokój serca.
Radość, szczęście, dobroć, miłość to piękne słowa, które posiadają ogromną wartość. Bądź otwarty na drugiego człowieka, każdego człowieka!
Learn more about Jesus