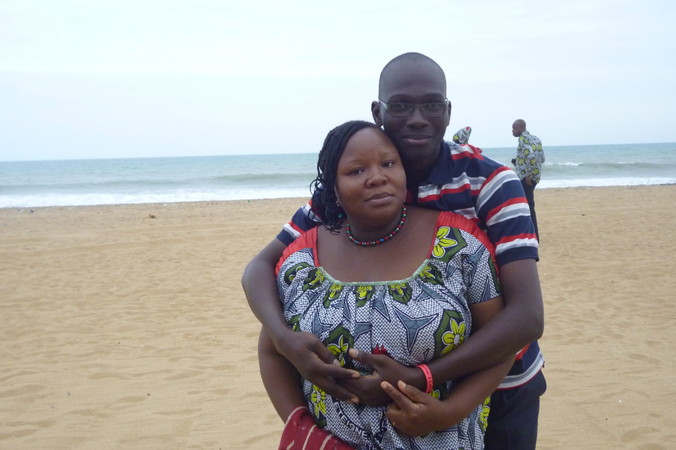 FROM #SexStory to #LoveStory
I spent more than three years of my youth to seek girls acceptance and love for me. Whenever I made advances to a classmate or even a stranger, and she accepted, whenever I found myself in the visual field of a girl waiting for me (I was very bright in study), I felt so accomplished for… a moment.
I finally understood that I was looking for LOVE… My mother and father separated when I was not even 5 years! I did not know the love of a mother since I grew up with Dad only. I gradually realize that it's sex and not love after which I was running. And that was just a parody, a grothesque counterfeit of true love I needed. But I did not know how to access it!
In the fourth class in college, I gave my life to Christ and was baptized, a year later, at the age of 17. But true love, I mean, God's love for me, was not exposed by the church I attended; I soon return to the ''world'' and its pleasure for more than three years. Then a friend (now Pasteur) advised me to change my life (the former church was a cult). God touched my life at the first worship by the Pastor preaching (Rev. Eugene B. Bokoué) based on the story of the prodigal son in Luke 3:11ss.
I realized that the kind of love I was looking for was not in the debauched lifestyle I was living but in a personal, vibrant and pure relationship with God through Jesus Christ!
And from then till today (13 years) it lasts and it will never end !!! Today I am married to the most beautiful woman in the world (his first name is: Belmonde -THE PRETTIEST in french) and father of two children.
I honestly think that you also need to make this personal encounter with the God who loves you a His True , Pure, Unconditional Love because He reserves the best for your destiny on earth and beyond!
If you want even now begin the truest love relationship in the world, then prays like this:
LORD JESUS, I THANK YOU FOR YOUR LOVE FOR ME. I UNDERSTAND MY BAD THOUGHTS AND ACTIONS AND BELIEVE THAT YOU ARE DEAD ON THE CROSS TO FORGIVE ME. I ACKNOWLEDGE THAT YOU ARE RISEN THE THIRD DAY FOR ME TO GIVE A NEW LIFE AND GIVE ME THE OPPORTUNITY TO ENTER IN CONNECTION WITH YOU. THEN COME IN MY HEART AS MY SAVIOUR AND MY MASTER. CHANGE MY LIFE AND I WILL TASTE DAILY TO YOUR LOVE … IN JESUS ​​NAME, AMEN!
By choosing to contact me or to know more about Jesus, YOU really take the 'right decision' : So do hesitate more! Shalom.
Learn more about Jesus