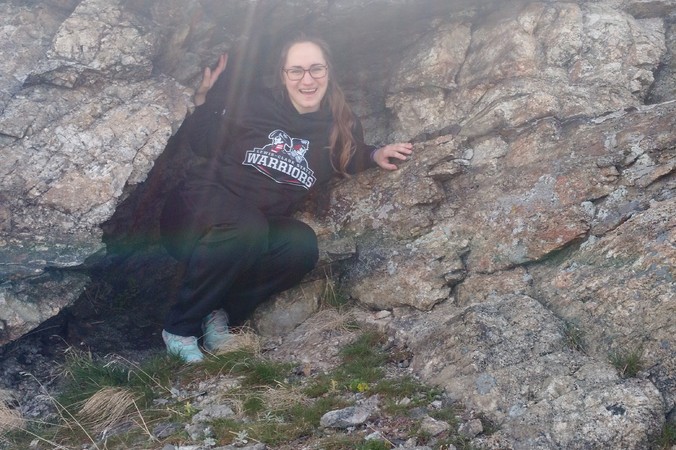 From Lost to Purposeful
I would describe my life before Christ as lost and after allowing Him to guide me, as having purpose.
I struggled with depression, focused on guys for acceptance and love, and regularly volunteered to be the designated driver for parties. Although I decided to stay sober, it was more because of the health risks(since I'm a nursing major) than out of any real moral conviction.
All of these left me feeling unfulfilled and sad, fake, hopeless, and unloved… The guys never seemed to like me back, and every party was emptier and less fulfilling than the last.
I became a Christian at a young age and grew up in a loving, Christ-centered family. I had a close relationship with Christ throughout childhood, but abandoned that to be "cool" and because these actions that I thought made me cool built a rift of guilt, sin, and shame between Christ and me.
Our culture often considers Christians or "religious" people to be "sticks in the mud" who are "anti-fun," but after trying to be cool and having fun in new ways, I found that it only left me empty and feeling unloved.
After my first semester of college, I went to a winter conference with a Christian group called Cru. It changed my life. I met other Christians actively living out a Christ-centered (describe) life with passion and very few regrets. It helped me realize that I was looking for fulfillment in all the wrong places.
As I realized that I needed Christ's direction to feel fulfilled, and purposeful, I had some fears about asking Him to direct my life, such as will He forgive me? How will this change my life in ways that I don't want? What will my friends say?
In spite of my doubts and fears, I knew that I wanted to be free from guilt and shame, needed purpose, and wanted to have deep, uplifting relationships with others doing the same.
Now, because of the work Christ has done in my heart and life, I'm not afraid to be different and advertise my "clean" fun. I have also found more joy and direction.
Just saying a prayer to accept Christ into your life isn't going to fix everything or make life perfect. You have to daily choose to let Him guide your life and decisions and trust that His timing is perfect.
Deuteronomy 31:6
Be strong and courageous. Do not be terrified because of them, for the LORD your God goes with you; he will never leave you nor forsake you.
Learn more about Jesus