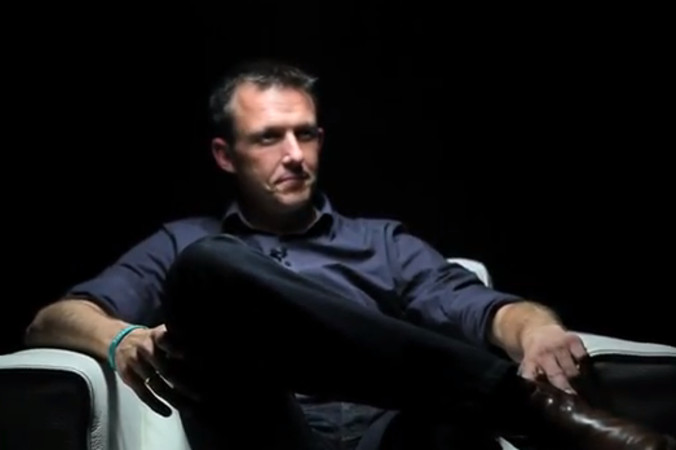 I got my life back
Faith was a natural part of our family life: I got to hear Bible stories every day and my parents taught me to pray. When I was 6 years old I myself very consciously said to Jesus that I knew He loved me and that I wanted to follow Him. It was not something spectacular at the time but was just something natural and logical. At the same time it had a lasting impact on my life. This became even more apparent when I was 29….
Moving to Africa In 1985, my parents became missionaries and we moved to Africa. Because there was no school nearby, I went to a boarding school, together with my brother. We lived there in a big house with 30 children. I quickly developed a good relationship with my American dormparents. They truly became my "second parents". They taught me how important it is to spend time with God. Also, the way they expressed their faith in their daily life was an important example to me: the love for the African people, their commitment to Him and the desire to work together with others in His Kingdom. In the years after my time in Africa, my relationship with God continued to grow and since then I have been actively involved in various church activities.
Married – for good and for worse
In 1999, I got married to Willeke and we promised each other commitment in good and bad times. Five years later, when I was 29, we experienced a difficult period in our lives.
While standing in line for lunch, I fainted. I went for a checkup to the hospital and after ten days the doctor told us that I had esophagus cancer.
When we heard this news, we felt our life, our plans and our dreams collapsed. Questions that came to mind were: am I going to survive?, will we grow old together?
Despite the pain and questions, our moments of grief, panic I knew God was with me. And during this period I learned to let go again of the control of my life and to leave the future in His hands. He knows what is best for me! We also experienced the power of prayer from friends and family worldwide. This gave us peace and we knew that He was with us.
Got my life back
A period of treatments followed and in November 2004 I had surgery. On the day that I left the hospital, I had the feeling that I had gotten my life back. The recovery went very well. After 3 months I was back to work and I could again function properly. In this period of treatment, surgery and recovery I felt God was with me and gave me strength. This period is now behind us and we can look ahead! :-)
I start the day with Him by reading the Bible and learn life lessons from it. The beauty of God is that He doesn't need us for anything. But he does choose people because He made them and loves them.
Does my story raise any questions or thoughts you want to share?
Please contact me. I'd love to get in touch with you!
Learn more about Jesus