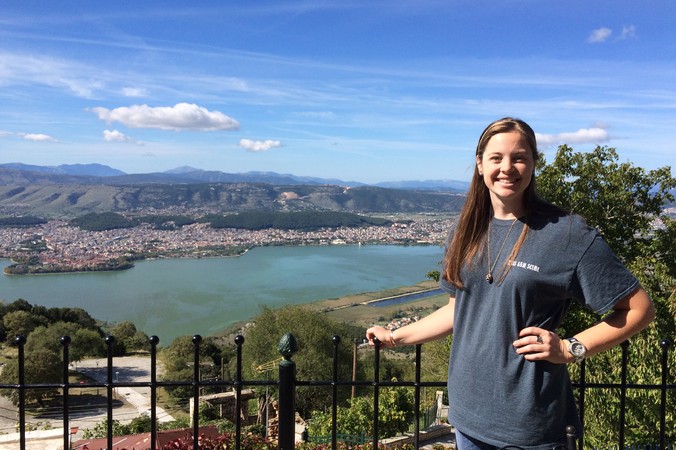 I thought I knew God
Being a Christian is always part of how I describe myself. Accepting Christ at a young age, I always knew of God, but I didn't know Him personally, though I thought I did.
When my parents separated right before my first year of high school, I saw how much of my value and worth I had placed in my family. The rest of high school, I placed my worth and purpose in all that I did and being the most successful in these things. This included Christian youth groups, Bible studies and other activities that a good Christian student would do. Over the four years of high school, I became prideful in all that I did or did not do.
Right before starting university, I attended a Christian camp because it was something I knew I should do. Little did I know how much I would find out at this camp. I was surrounded by people my age that not only called themselves Christians, but they knew who Jesus was. When I say knew, I'm not talking about they knew all about Him and could win any trivia game categorized under Jesus, but they knew Him personally. They talked about Him like He was their best friend and like they saw him every day. These people had personal relationships with Jesus. Being a Christian was not just a religion to them, it was an intimate realtionship with a God who loved them very much. I wanted to know Jesus like this, but how?
God began to reveal Himself to me. He did this through the Bible, His Spirit, and Other Christians. The more time I spent with God praying and reading The Bible, the more I knew Him personally. The more time I spent with other people who were doing the same thing, the more I got to hear how He was moving in their lives and teaching them things too. Since this time, God has continued to reveal Himself to me and has been working in my life. I can confidently say that I personally know my Lord and Savior and I am striving to know Him more every day. He is my shepherd and I know His voice.
"The sheep hear His voice, and He calls His own sheep by name and leads them out. When He has brought out all His own, He goes before them, and the sheep follow Him, for they know His voice." John 10:3-4
"I am the good shepherd. I know my own and my own know me, just as the Father knows me and I know the Father, and I lay down my life for the sheep." John 10:14-15
"Don't let the wise boast in their wisdom, or the powerful boast in their power, or the rich boast in their riches. But those who wish to boast should boast in this alone: that they truly know me and understand that I am the Lord." Jeremiah 9:23-24
Learn more about Jesus