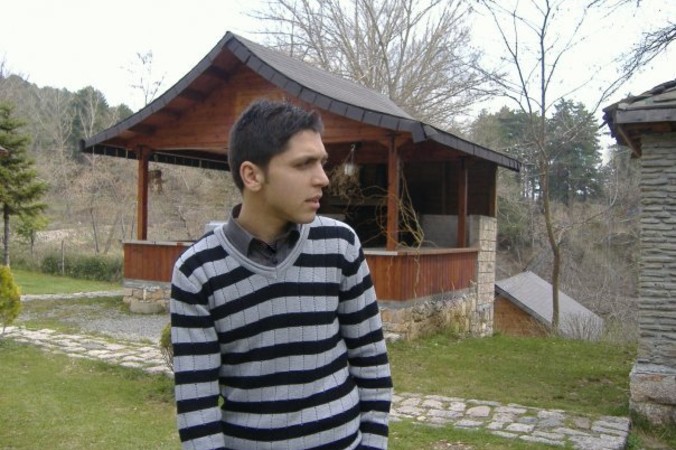 The Lord prepares your way
"You will seek me and find me when you seek me with all your heart." Jer 29:13
As every child I had a desire for adventure and to do things my own way. My family has always taught me well. I remember when I was young, together with my friends we went to farmland. Because we lived in the city it was a littler far and took several minutes to get there. It was a time where we started to think just to misbehave. We went in and saw cantaloupes, melons etc. were planted. One of my friends said, "Look and take some and let's go without anyone seeing us." We all took something. I took a smaller melon because I could not carry it for so long and also I didn't know where to bring it I knew that my family would not be happy if they found out where I got it.
The reaction of my parents:
My dad saw the melon on the table and asked: Who brought this?
I answered softly:
"I brought it"'
Then he asked me where I found it and I told him where I got it, but that I was not the only but all my friends took some, even more than me. I said that as as a justification, but that did not change anything. He was very angry and after he scolded me, he took the melon and threw it out on the road.
My reaction:
I started thinking why my father did this when the parents of others did not react like that?
This upset me and I started to hide what I was doing from them.
The more we grew, the more badly we acted.
Sometimes we broke windows with a sling shot, sometimes knocking forcefully on doors, called on a dog to attack people passing on the street, we began to try alcohol and cigarettes and visted the cafes where we went often and planned to do mischief to others etc..
Late evenings:
Given what occurred in 1997 in Albania, the "civil war", my parents, rightly, controlled us more. They wanted us always close to home and to not leave. At that time there were no mobile phones, the only way to find us was loudly calling us by name.
Staying outside we sat on bunkers built by the communist system, we started to talk about various topics. Because there were not many lights at night the stars seemed very clear, so we started talking about creation. How did the earth came into existence? Man, animals, etc.? The desire to look smart or "wise" in the eyes of each other made ​​us say things with no foundation. Someone began to speak about the theory of the Big Bang, someone said God created the universe, etc. etc.. I do not say much about this subject, I wasn't so clear about them.
Talks continue:
Our talks deepend on these topics, also birth, life after death, why people commit sins "errors, bad" etc..
At this time we started a discussion about traditional religions (at that time there were not known many religions other than Christianity and Islam). I started to remember that my family was telling us that we belonged to the Islamic faith, but it wasn't like we ever practiced religion, just some major festivals that had some special cooking.
All the while I remembered some words and testimonies that I heard from my big sister who went to a small evangelical church.
Begin to think who is God?, what He is like, how to know Him, Who to believe etc..
Several times I told myself, if you exist God, then make me understand who you are and to know you.
Some time passed until my sister asked me to walk with her to church because it was evening. Initially I did not want to bring her, but because of the bad situation at that time I could not just let her go alone, I decided to go with her to church.
God speaks:
After they sang a few songs, the pastor of the church (speaker) came and said words that made ​​me realize that something is different here. Once the meeting ended, I met many people and it really impressed me. The guys of the church also invited to play football with them on one of the days of the week and I had a passion for football, so I accepted to play with them.
Knowing the Lord:
People of the church were really different, those who were true believers had great love and care for one another. Even though I had the wrong opinion about them, this changed when I became acquainted with them closely. They invited me to church youth meetings and it made me more free to ask questions about God etc.. Their answers clarified a bit more, but something inside me and convinced me that the Lord Jesus was and is the only Savior of all mankind regardless of origin, gender, age etc.. Today I realize that it was the Holy Spirit. He worked in my heart and convinced me to accept Jesus Christ as my Lord and Savior. From the moment I accepted Him into my heart, everything has changed for the better. God knows what he is doing. He has the best for His children and to become his child is very simple: Accept Christ as your Lord.
My invitation to you
If you read my story, I want to say that if you seek the Lord with all your heart, you will find Him. But I want to say also that God himself is actually searching for you and this is why He uses different tools to tell you that He loves you and wants to come into your heart.
If you have questions, do not hesitate to contact me. I'll be glad to talk with you and to pray with you.
Learn more about Jesus