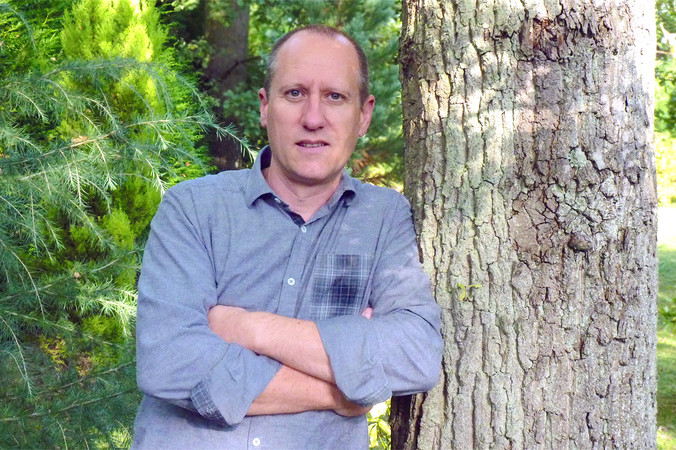 Brain tumor and kidney tumor…. God Why?
Everything always went well for me. I always had a good health, a lot of energy…. I even never had to sleep a lot!
But in 2012, all changed… It began with a discomfort while i was at my office; I made this discomfort several times. So i went to the doctor who sent me to the E.R. I had a lot of test for a week.
Final Verdict : Seizure because of a brain tumor compressing my brain.
After this discovery, the doctor told me that i also have a kidney tumor. According to him, there is 98 per cent chances to have a kidney cancerous tumor with a brain metastasis.
"God, why do you allow this? "
It was a big shock, for my wife , my family and i. For ",' days we've been sounded by this very bad news, it was so unexpected! We've cried a lot. I was wondering why God can let this happen in my life, i loved him so much and i was always looking forward to please him.
So God talked a lot to us and carried us away through this Bible quote: "Even though I walk through the darkest valley , I will fear no evil, for you are with me; your rod and staff, they comfort me." Psalms 23.4 NIV
So we understood that we need to go forward, without feeling sorry for our fate. We needed to go forward trusting God and believing him to be by our sides everyday.
A first miracle!
It was by acting like this, that we experienced God's peace. An incredible peace! it was the most beautiful divine intervention in our favor even if others surprises were on hold!
The first neurosurgeon intervention was to remove the brain tumor. It's a very delicate intervention with a huge risk of aftermath.
Just before to pass on the operating table, i ask myself:"Am i ready to die?" It's in those moments that we really consider faith in what the Bible teach. " Yes, i am ready." I told myself. Yes i know that i won't be judged because Jesus was judged for me at the cross. Yes i do believe that he's alive today and he's defending my cause to God!
I woke up…. not in heaven but on earth because the oiperaton went well, even if it took 7 hours!
A second miracle!
Ten days later, the neurosurgeon call me a saturday ( for all his doctor life, rarely called one of his patient a saturday ) to tell me : " You are such a case… i never seen this in my career… the brain tumor is not cancerous!"
Three months later, i had the second kidney surgery. They removed the half of the one that has a tumlor. This time, it really was a cancerous tumor, but very localized because they operated it very early. According to to the doctor, no need of a chemotherapy and no radiotherapy, because all the tumor was removed of the kidney.
And 1, and 2 and 3 miracles!
Normally it take one year to recover of these operations. But i felt so well that i could go back to work only 4 month after surgery! It was for me a third miracle!
Two years later, after MRI done every 6 months, my results are perfect. There are no ill effects in the brain and the surgeon confirmed that everything is ok and there is no need to control!
Yes, God is a God of miracles! Yes God answered the prayers of hundreds of people who have shown me their support during this test!
Today? The Scars are still there...
Today, two years later, i still have scars on my body; a bit like the scars on Jesus's hands and feet.
They will always be there as a witness of God's intervention in my life and as a proof of is love and faithfulness.
Through this test of life, God changed me a lot. He "trimmed" me , just like the gardener will do : he cut the branches of my life already bearing fruit so they are still growing and bears more fruit. Jesus also speaks of this process of pruning in the Gospel of John 15.1-2.
I've learnt that we are not much down here. I saw my priorities and i continually seeks to invest well my time on earth pacing God in the middle.
In the difficulties of life, the question is not "Why God?" But rather "God, how to cross the valley with you?"
I don't know what you're going through right now, but i invite you to not stay where you are, discouraged, but to walk with God, he is able to take you out of your valley… triumphant!
sTeF
Learn more about Jesus