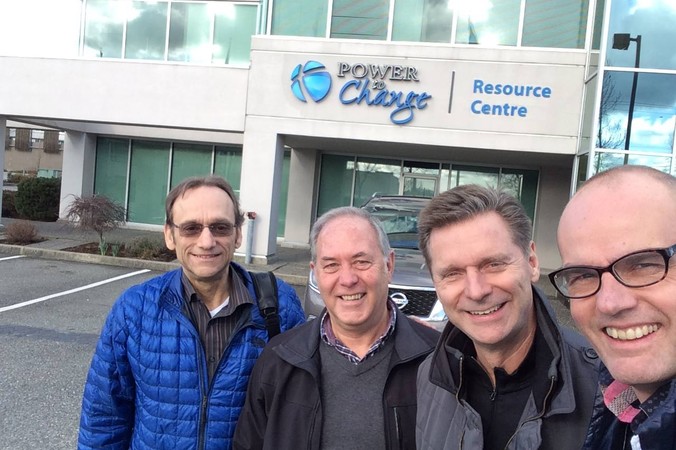 Became a harsh and angry man
I was raised in a Christian home, accepted Christ as my savior when I was 4 years old, was baptized at 17.
Brenda and I were married in 1980 and had 3 children by 1987; in 1988 I sold out of our family mining business and set out to work full time with a Christian organization, managing international mission efforts.
So maybe it sounded and looked good, but if you looked below the surface, I was a fraud – living a double life. One side, was my ministry, my wife & my kids. The other, was a life filled with self-gratification involving immorality & drugs. I was unfaithful to my Lord, my wife and my children. I knew how a Christian should live, I just didn't know how I could live that way. I hated how I was living and didn't know how to stop what I was doing or how to change - to see the transformation in my life as spoken of in the Bible. My own selfish desires reigned supreme and became deeply engrained habitual sin.
I became a harsh and angry man, in my dissatisfaction with life, which was primarily directed at my wife & children. On several occasions I confessed my unfaithfulness to my wife and tried to get some help within the church on making the necessary changes, but it just didn't happen. No one seemed to have the answers – or at least no one I confided in. Finally in 2011 Brenda left me on yet another confession of my unfaithfulness. Within a week of our separation, I was introduced to a man and woman who worked with couples in very difficult situations in their marriages. They walked me through what it meant to die to self – to living my life seeking self gratification and to live a life of faith in Christ as my Lord and Savior. In this darkest time of my life, now somehow the lights went on as I began to truly understand Galatians 2:20 – "I have been crucified with Christ; and it is no longer I who live, but Christ lives in me; and the life which I now live in the flesh I live by faith in the Son of God, who loved me and gave Himself up for me". I came to understand that if I really wanted to be a true follower of Christ it would mean I would have to choose an inner discipline to live as a godly man – with or without Brenda. The only way for that to happen was to increase my knowledge of how God expects me to live by spending regular time in reading and contemplating what is written in the Bible. then walking in it. I repented of my sin and began to apply this inner discipline to my life to make the right choices I knew I should. One of my favorite portions of writing in the Bible - one I found to be incredibly helpful in both understanding and living out this new walk of faith is found in 2 Peter 1:2-11.
2Grace and peace be multiplied to you in the knowledge of God and of Jesus our Lord;
3seeing that His divine power has granted to us everything pertaining to life and godliness, through the true knowledge of Him who called us by His own glory and excellence.
4For by these He has granted to us His precious and magnificent promises, so that by them you may become partakers of the divine nature, having escaped the corruption that is in the world by lust.
5Now for this very reason also, applying all diligence, in your faith supply moral excellence, and in your moral excellence, knowledge,
6and in your knowledge, self-control, and in your self-control, perseverance, and in your perseverance, godliness,
7and in your godliness, brotherly kindness, and in your brotherly kindness, love.
8For if these qualities are yours and are increasing, they render you neither useless nor unfruitful in the true knowledge of our Lord Jesus Christ.
9For he who lacks these qualities is blind or short-sighted, having forgotten his purification from his former sins.
10Therefore, brethren, be all the more diligent to make certain about His calling and choosing you; for as long as you practice these things, you will never stumble;
11for in this way the entrance into the eternal kingdom of our Lord and Savior Jesus Christ will be abundantly supplied to you.
As I choose to live as a righteous man before the Lord, the Holy Spirit works in helping me to apply this "progression of faith" as I call it. In the following days, I began to earnestly cry out to God to restore our marriage – something I knew was entirely impossible aside from God. He did! He is! And He will continue to. Brenda and I are experiencing life transformation and our marriage is stronger than it ever was. My relationship with my children, which had also been severely broken, is being restored in an unbelievable way. Every 2 or so day's Brenda and I are expressing our gratitude to the Lord for what He has done and is doing in our lives.
His love for us all is amazing! As long as we have breath He is always there and ready give us this transformation of life … if we choose to be righteous men and women before Him!
When we choose, He gives us the power.
Learn more about Jesus