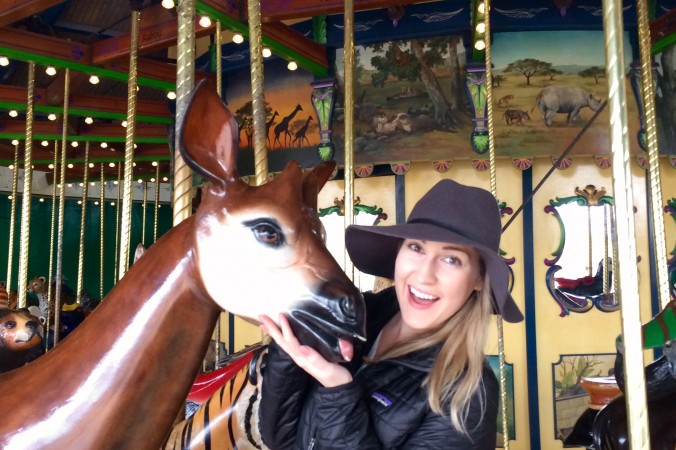 Letting God be my Dad
Seven years ago, during my second year at the univeristy, my dad was unexpectedly diagnosed with an advanced cancer. In the months that followed, I watched as he tried to fight the cancer wreaking havoc on his once strong and healthy 52-year-old body. I hated seeing my hero grow old, weak, and frail so very quickly. Despite chemo and radiation, the cancer progressed and it became clear he wasn't going to make it much longer. As my dad was dying he told me, "you need to let God be your daddy now."
This upset me.
I didn't want God to be my daddy, I already had an amazing daddy. He loved me unconditionally, he encouraged me, he taught me so much and he was my friend! My dad and I had a special bond. We understood each other well because of our similar personalities. He wasn't perfect, but he did an excellent job as my dad. I wanted God to cure him and allow me many more years with him on this earth.
But that wasn't God's plan and I was with my dad the night he passed away. I am not even sure how to begin to describe that experience. It was the most heart wrenching thing I've gone through, yet I also wouldn't change a moment of that bittersweet goodbye.
The months that followed are a bit of a blur, but if you are grieving your dad or a loved one I want you to know it's okay to not be okay. It's okay to break down and cry when you see something that reminds you of him. It's okay to be angry that he's gone. It's okay, and normal, to have days when you wake up unsure if you have the emotional energy to get out of bed. It's also okay to keep living. It's okay to laugh and be happy- your dad would want that.
Grief is a long and messy process, and that's okay too. It's been six years since I lost my dad and I still have rough moments and days. I wish I could call my dad and get his advice on so many things, but I can't. Instead, I hold onto his last big piece of advice he gave me; "let God be your daddy now."
God patiently waited for my heart to soften and let him fill that role in my life and he hasn't let me down. I've learned he loves me much more than I can ever comprehend. He has taken care of me and I know he will continue to do so. My dad wasn't perfect and he never could be, but I'm learning more and more about my heavenly father's perfect love and that I can always trust him.
Whether we like it or not, dads have a tremendous impact on our lives. Some of us grew up with wonderful fathers, some of us grew up without fathers and many of us grew up with fathers somewhere in between. I am thankful to not only have had a relationship with my dad, but a great one at that.
If you've lost your dad, I can relate to your pain and I am so so sorry for what I'm sure you've had to go through. I don't know your exact situation or beliefs, but I think my dad's advice applies to you too and I hope you'll give it a try. God loves you and wants a personal relationship with you.
Please contact me if you have any questions about my story and how God has changed my life.
Learn more about Jesus