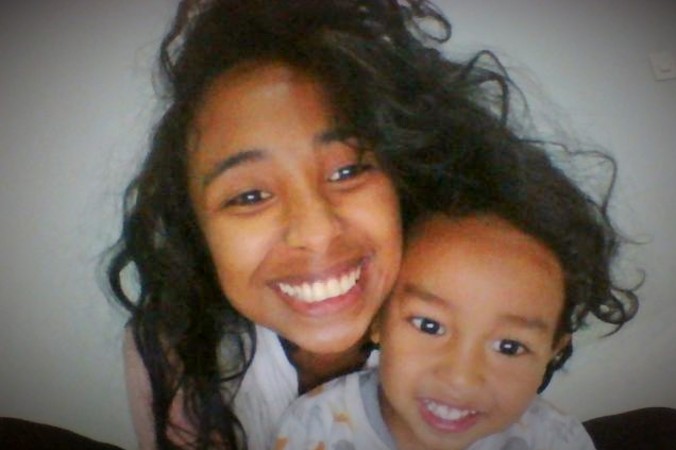 I gave up abortion
Few years ago, I got pregnant of a cheating man. I was so destroyed that I did not go to school anymore, I went to see some friends because I thank this could help me stop suffering… I failed my high school diploma this year.
I am pregnant
One day, I found an old friend on Facebook. I told all my story and she talked me about Jesus. I knew Jesus, I knew that He died on the cross but not anymore. Then, I met an other boy, I thank he was different but it was not the case. Four months later, I started to put on weight, my periods were already irregular because of my weight. I did not worry whereas some friends told me that my belly was strange, that I ate too much. Finally a doctor prescribed an echography thinking it should be a maybe a pebble in my stomach.
Shock
I was in the state of shock when I learnt that my friends were right : I was pregnant.When I announced this news to the boy, he tried to forced me abort. So I took my Bible because I was persuaded I found answers.
A special invitation
On August 2014 a friend invited me to pray. I prostated asking apologize for all I made, I told to Jesus I wanted to know Him, I wanted Him in my life, in my heart. I wanted to carry my cross and follow him and I felt a big peace cover me. It was like my burdens had disappeared. The pastor asked to all who wanted follow Jesus to adcance. When the pastor prayed, I prayed "Jesus I don't know when you will take me but I trust in You."At this time, Holy Spirit came down in me. The pastor preached this verse : But I want you to know that the Son of Man has authority on earth to forgive sins." So he said to the paralyzed man, "I tell you, get up, take your mat and go home."
He forgave me, I was like restores
If he forgave my sins, if he restored my broken heart, He will do the same for you. All He wish is you open your heart to Him.
Misa
Learn more about Jesus