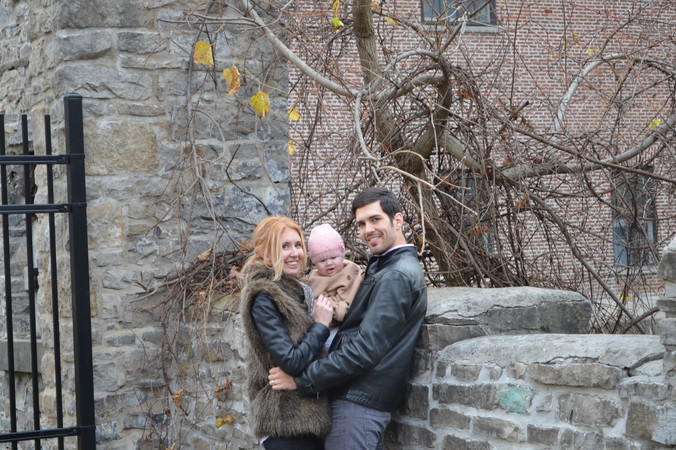 trust him
Have you ever had that feeling that the life you were living wasn't the one you were meant to live?
God has a plan for all of us but it is up to us to allow Him to use us in the way He intended. However, often we need to say "yes" before He even asks us the question.
That's what happened to me...
I used to work in insurance. I started selling life insurance for a private benefits company and then I found myself working for a company selling auto, house, business, life, the works. It was a good job. I even to got work 9-5! It seemed perfect but for some reason though, I felt like I never quite reached my potential. I didn't know it at the time but there was a very significant reason I was feeling that way.
It was during a prayer for God to reveal His will for my life that He told me the first part of the plan. Clear as day the Lord was calling me into a life of ministry. The only problem I had was that I was so far from equiped. I couldn't quote scriputre properly, I had never asked someone if "they knew Jesus", and I definitely was not a good enough Christian to be discipling anyone. Then it hit me, I wasn't good enough. But I didn't have to be. He's the that works through us. He is the one that is going to bring people to Him through me. All I had to do was say yes.
It's a difficult thing, transitioning from depending on yourself to depending on God. God may be able to do for you what you've never been able to do but that means you have to give up control. You have to stop trying to direct your own path but rather let someone else become the director of you life. Even though I knew who I was giving up control to I had a hard time letting go. My human nature was screaming at my faith, "What are you doing!?" I was unable to leave the security I was providing for my family with my steady income. So I turned to Him. I had to pray to God to take control away from me because I was unable to give it up. My faith that I had in my Lord may not had been strong enough to break the control my "self" had but it was strong enough to know just who was able to do it.
I can now say that God answered that prayer. I walked into my office one September morning to find I had been let go. God found a way to take control of my situation and made it literally impossible for me to remain where I was. I can remember walking home from work that morning (my wife had the car) praying to God, not for help but for thanks. I knew immediately what had happened and at that point my faith conquered. My God conquered and as soon as I got home I got in contact with the ministry and told them I was now completely available.
It hasn't been easy since then. We've seen our fair share of mountains but with God's help, they seem more like speed bumps now. Whether it's only having $50 in our bank account or not having diapers for our daughter there has never been a need that God did not provide for. He has used our church and our friends and our family to show his love for us. The day the bills came and we only had $50 in our bank account, our church gave us a check for $200 out of nowhere. The day we didn't know how we would afford diapers, our friends anonymously dropped off a box of diapers and formula and a hot meal for us.
It's these things, and others, that have turned our tribulation into testimony. From our knees God heard us and it is there that we find our strength. On our knees, in our weakest and most desperate moments, his strength becomes our strength because He dwells within and around us. Protecting and providing...loving. And as it says in Philippians 4:19, "my God shall supply all your needs according to His riches in glory by Christ Jesus".
Be blessed, knowing the God who created the heavens and the earth is the one who created you, and he loves you more than you could ever know.
To connect more, email me or check out my blog at smallchristian.wordpress.com
Learn more about Jesus