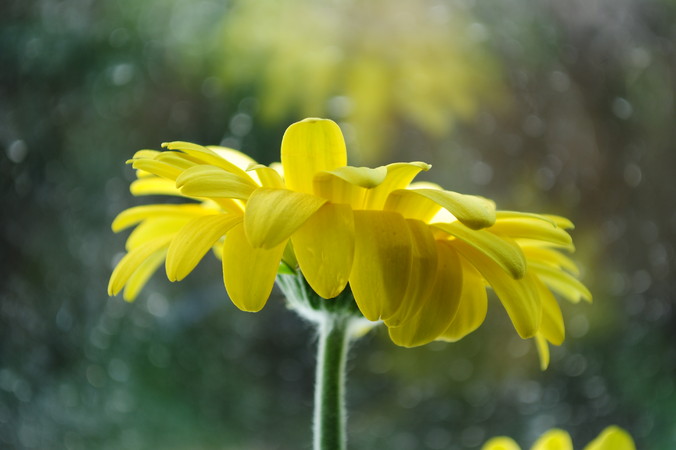 You don't have to be perfect
For the major part of my life I was convinced I had to be perfect, so that other people could love me. The same went also for God. Even though I was raised as a Christian by a loving family, my life was full of anger, fear, feelings of helplessness and abandonment. Also, I felt like nobody understood me well. That's why, as a teenager, I started searching for someone to save me. However, I wasn't searching for God, but for boys. Of course, boyfriends left me even more disappointed, angry and empty. When they left, I was convinced something was wrong with me and that I had to put more effort in my relationships and exert more, so other people would love me. I soon realized that my plan failed. Even though I was trying hard to be perfect and generous, I was feeling empty, since there was no room for me in these relationships. Soon I started feeling depressed and it took me a long time to come out of it. My enthusiasm, zest for life and creativity were slowly fading away.
During this time I met on my faculty a youth group of Christians, who seemed to live a geniuen life with God. They seemed very happy and connected among each other, which really attracted me. After one year of meeting one of the team members, I decided to truly except God in my life. I realized that God wanted to have a deep relationship with me. He didn't want me to live in fear, anger and disappointment. Also, he didn't want my happiness and my talents to be gone, but he wanted me to live my life to the fullest. But most importantly, I realized that God excepts me as I am, with all my mistakes and imperfections. He sent his son Jesus on this world and let him die on the cross for our sins, so that we would have His forgiveness and His friendship.
Sometimes it's really hard for me to accept and believe these things. Nevertheless, I see all the good changes that our relationship brings into my life. I'm slowly healing from all the negative feelings and I'm experiencing more and more of peace and love in my life. Also, I am starting being able to accept myself with all my imperfections. Why? As apostol John already said in one of his letters: "We love, because He first loved us." (1 John 4, 19).
Learn more about Jesus