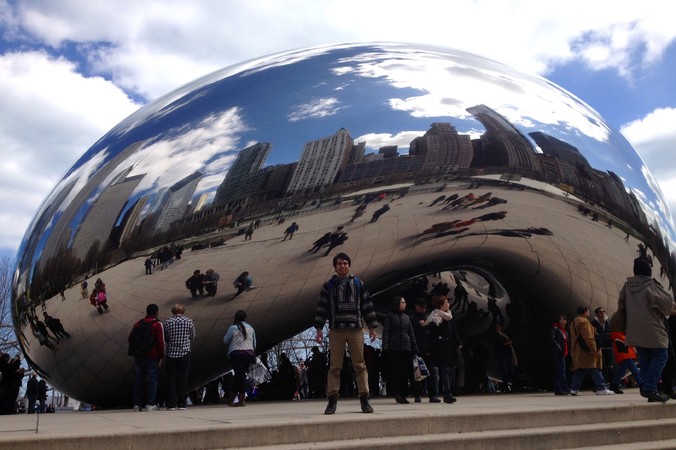 Novus Initium
Novus Initium: New Beginings— I feel alive. My decision to accept and surrender to the Lord Jesus, this past January, at Destino Winter Conference, was the best decision I have made for myself; to follow Him in where I go, what I do, and what I say. I trust that the Spirit of God will enable me to live out this promise. I have learned to not only trust God, but trust in what He has planned out for me.
Some say that our lives are defined by the sum of our choices, but it really isn't our choices that distinguish who we are. It is our commitment to them, our commitment to God and entrusting our faith in Him. Trust, alone, is a difficult thing to do and trusting your heart is the riskiest of them all, and in the end, the only One we can truly trust, is the Lord.
Most of my childhood memories that I have are happy ones, filled with love and light, and the belief that even the darkest days would eventually pass, and for a while, they always did. I was raised in a moderately religious household, always attending church on Sunday mornings, learning and worshipping the Lord for that one hour. When I was younger, I never really questioned or even knew why we went to church, I was just always behind the footsteps of my mother.
One day we just completely stop attending church on Sunday mornings, for a while I did not know why, but I just went along with it. My mother wanted me to continue to get closer with Christ, so she registered me to attend Camp Michawana, a Christian camp, the summer of my sixth grade year. I enjoyed it, and it was one of the best weeks I have ever had. Initially, I did not know how joyous Camp Michawana would make me feel. I felt closer to Christ as each day passed, from studying the bible to worshipping the Lord in the evenings to meeting amazing people throughout my time at camp. The environment alone was more than welcoming, so I continued to attend the following years.
Most things come to an end, and unfortunately going camp was one of them, I stopped attending camp the summer going into high school, because everything changed; I changed. I was lost with my religion, not knowing who or what I was. I blamed God for all of the bad occurances that were happening in my life. I was alone. Darkness scared me and I yearned for the comfort of light. The same light that guides us into the right direction, and the same light that you see at the end of a tunnel.
The greatest weapon that can be use against us, is our own mind, by preying on the doubts and uncertainties that already lurk there, by not trusting that God sent Jesus to die for our sins. It is easy to forget that. So I asked myself, are we genuine to ourselves? Or do we live for the expectations of others? And if we are open and honest, can we ever truly be loved? Can we find the courage to admit our deepest secrets to Christ? I couldn't find the answers to these questions so I continued to pray to the Lord to help me understand.
I made a promise that I plan to keep— to surrender myself to the power of the Spirit, to go where He wants me to go, do what He wants me to do, say what He wants me to say, and to give what He wants me to give. Like every promise that I have made, it is hard to keep, but I trust in the Lord that everything will be okay and that is really all that I need.
I welcome you to contact me to learn more about my story. Life is beautiful, it is time to start living!
Learn more about Jesus