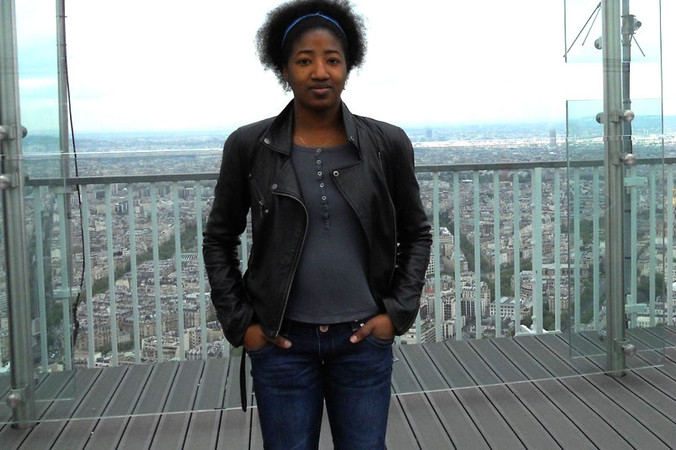 Where is God when you get abused as a teenager?
My childhood…
My childhood was a bit turned upside down but very happy despite everything. My parents splits when i was 8 years old. It was like a bomb in my heart. I grew up with this, seeing my father when it was possible, but unfortunately he was often absent.
Despite this, my mother has so far succeeded in giving us all possible love. She taught us very early to love Jesus and to invite him into our lives. I learned to let him gently replace my father. This was very helpful to me afterwards.
Beginning of a long way…
In 2000 we moved to another country. It was another heartbreak. I left the country of my childhood and went further away from my father. From 2001 until 2006, i lived what i can call, the worst event of my life :
A person that my family knew began to act very strangely with me. I was about 13 years old and i was looking for "a new dad". The move, a new college, a new environment … all this was disturbing. The more time passed and the more this person sexually abused me. All this through touching, talking, behavior, attempting rape, and ending threats if i said anything. It was very difficult.
AN INNER REFUGE…
To protect my family i didn't say anything. But in my inner self, where i fell back, i prayed to God, asking him to save me from protection, but above all to help me and never leave me alone.
In 6 years, i experienced severe depression, anorexia, bulimia and i had suicidal thoughts and other things. At the point where my mother was so afraid for me that she helped me by consulting with me a psychologist.
I trust him…
Then, and after all, i got baptized, because i trusted God, i wanted to follow him, i wanted him to be an integral part of my life. At the last moment i almost told my pastor "no, it's too much, i can't, i give up, "but just as i was coming out of the water, everything had changed. A new life began. God had just removed a heavy burden on my back. It is as if i saw before me my past but also my future with Jesus. I felt that he was telling me not to be afraid, that he was in control of the situation. I could trust him!! I still remember that day of of December 18, 2005.
And a miracle more…
In 2006 i got my baccalaureat with mention. And to say that i wanted to give up my studies because of depression… Then i left to continue my studies in France. I did a long work on forgiveness before i got there. It was the end of this calvary.
A future assured…
After all this, i could no longer love God and even no longer believe in him. But through these tests i have learned to trust him, to speak to him. Many times i said to myself "Lord your will and not mine. You alone know why i pass by there." Now i'm 26 years old, i'm finishing my master 2 and all these things mentioned before are no longer part of my life. It's my past, i do not forget it but it has no influence on me. Now i know that i have a future with Jesus. It's all for me and i know i can count on him. The rest of the way is not without problems, but with him, i know i will always get there.
And now…
I don't know you, nor do i know your situation, but all i can tell you is that no matter what happens to you, i invite you to call Jesus for help. He will answer you and help you as he did with me, trust him. Be sure : if you want to talk, i am available to listen to you. See you soon.
Lia
Learn more about Jesus